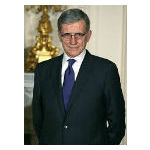 Having sufficient unlicensed spectrum will be key to American innovation and global competitiveness, said the FCC's new chairman Tom Wheeler at an FCC workshop Friday. The purpose of the workshop was to discuss unlicensed spectrum issues pertinent to the upcoming voluntary incentive auction of TV broadcast spectrum in the 600 MHz band.
"Our job is to continue America's leadership in the spectrum world," said Wheeler.
"Unlicensed spectrum has been and must continue to be the catalyst for innovation and therefore we must make sure that unlicensed spectrum is a key part of whatever [solution] we seek," he added.
The upcoming auction of TV broadcast spectrum will give broadcasters the opportunity to relinquish some or all their spectrum and share in the auction proceeds. Wireless network operators will bid on the spectrum, which they will re-purpose for mobile broadband.
But as the 2014 target for the auction approaches the FCC has not yet established a spectrum band plan or determined how much spectrum will be made available on an unlicensed basis. Friday's workshop shed light on some of the factors that will weigh in on those decisions.
Decisions made by the FCC about unlicensed spectrum could have a substantial impact on white spaces technology, which has enabled new broadband wireless applications and could enable more in the future.
802.11af: Like WiFi, Only Better
Earlier this year the commission appeared to favor a 600 MHz band plan that would allow two 6 MHz guard bands to be used on an unlicensed basis and would allow some other portions of the band to be shared between licensed and unlicensed users. But some participants in Friday's workshop argued for additional unlicensed spectrum in the 600 MHz band to support a new type of WiFi that would use white spaces technology.
Most of the white spaces equipment installed in the U.S. today is used to deliver fixed wireless broadband service in remote areas that lack other broadband options and where there often are multiple vacant TV channels, known as TV white spaces. Wireless Internet service providers (WISPs) deploy base stations, which communicate with devices installed at the customer premises. In some implementations, the customer premises device can support traditional WiFi, enabling multiple users to share the white spaces bandwidth.
Several panelists at Friday's workshop noted that another potential use of 600 MHz spectrum would be to support the 802.11af standard, which aims to provide connectivity that is more like traditional Wi-Fi only better. The idea would be to build 802.11af capability into laptops and other wireless end user devices to support nomadic use of TV white spaces spectrum.
In comparison with today's WiFi, 802.11af could provide 2.5 times better range, a six-fold increase in capacity or could use a fraction of the power, said Alan Norman, a principal on Google's access strategy team, at Friday's workshop. That means it potentially could support metro WiFi, he said.
He added, though, that manufacturers will be reluctant to build equipment supporting the 802.11af standard until there is greater certainty about the amount of 600 MHz spectrum that will be available for unlicensed use.
"It doesn't have to be contiguous," he said, but added that it would have to be available nationwide.
Michael Calabrese, director of the Wireless Future Project at non-profit think tank the New America Foundation, had a more specific recommendation. Metro WiFi, he said, would require "a substantial number of 6 MHz blocks in every market in the nation," he said.  For white spaces WiFi to have the success of traditional WiFi, he said the FCC should free up "something on the order of 30 MHz in every market nationwide."
This is the virtually same argument that Calabrese made in a report that he wrote recently for Time Warner Cable advocating for more unlicensed spectrum.
Special Interests
Another decision the FCC must make about the 600 MHz band is whether to grant a request made by broadcasters to reserve two TV channels for the broadcasters and others who use TV spectrum for wireless microphones. If the request is granted, another issue is whether unlicensed users should be allowed to share that spectrum.
Sharing spectrum has become feasible since developers devised a solution that uses a database in combination with wireless equipment that can automatically configure itself to use frequencies that the database shows are vacant. This capability is already built into white spaces equipment deployed by WISPs.
At Friday's workshop Robert Seidel, vice president of engineering and advanced development for CBS Corporation, argued that two channels should be dedicated to wireless microphones. Seidel argued that local news teams are first responders and need the wireless microphones to produce the news. "Local TV stations provide essential information to the public free of charge," he said.
Seidel also argued that it would not be practical to use database technology to allow this spectrum to be shared because in an emergency situation, broadcasters cannot foresee when and where they will need to use their wireless microphones.
Another issue that has yet to be resolved is whether unlicensed users should be allowed to share channel 37 with radio astronomers, for whom that band currently is reserved. The idea of sharing this spectrum band would appear to be more easily accomplished than the idea of sharing dedicated wireless microphone channels based on comments from Andrew Clegg, program director for the National Science Foundation's Electromagnetic Spectrum Management Unit, at Friday's workshop.
As Clegg explained there are only about 12 radio telescopes in the U.S. and most of them are in remote areas.