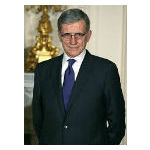 The FCC will take action aimed at revising mobile data roaming rules this year, said FCC Chairman Tom Wheeler yesterday, speaking at a Competitive Carriers Association event. Such reforms, he said, would be particularly important to rural wireless carriers, who must rely on roaming agreements to support nationwide coverage.
The commitment on roaming was one element of a broader rural wireless agenda that Wheeler outlined at the CCA event. Wheeler also reiterated the goal he set earlier this year to put parameters in place for a Universal Service/ Connect America Fund mobility fund before year-end.
A Rural Wireless Agenda
The commission's action on wireless roaming will take the form of a notice of proposed rulemaking (NPRM), Wheeler said. He noted that "multiple providers" have filed complaints alleging that larger providers' roaming rates are commercially unreasonable.
He noted that an NPRM might be needed to address inconsistencies between two different frameworks used for evaluating roaming agreements – a "just and reasonable" standard for voice roaming and a "commercially reasonable" standard for data roaming.
To illustrate the need for a mobility fund, Wheeler shared several data points from a recent analysis of data filed with the FCC by carriers on Form 477. He noted that 11% of the nation's road miles, excluding Alaska, have no 4G LTE coverage. In addition, he said:
16% of all square miles have no LTE coverage
4 million Americans have no access to LTE coverage
7 million Americans live in areas where the only LTE coverage relies on a subsidy
A key goal of the mobility fund would be to not support multiple service providers in the same geographic area – an issue that has long been a concern with regard to today's Universal Service funding for wireless.
But that goal raises an important challenge, as Wheeler noted today. The challenge, he said, will be "phasing out support in a way that is fair to those who have been receiving universal service funding in duplicative situations."
Wheeler also took the opportunity to raise one of his pet issues: As carriers get set to deploy 5G, the cost of backhaul connectivity will be increasingly critical, he said.
"If there is going to be universal wireless coverage, there needs to be fair access to backhaul," he said. Yet in many areas, "competition in the supply of backhaul remains limited, and that can translate into higher costs for wireless networks, higher prices for consumers, and an adverse impact on competition," he said.
The ongoing FCC business data services proceeding aims to address this issue.
Here, too, Wheeler offered a commitment before the end of the year. By that time, he said, he will present the commission with a "reform proposal that will tackle this issue."