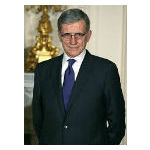 Small rural companies bidding on spectrum in the upcoming auction of TV broadcast spectrum would have the opportunity to obtain 15% bidding credits if a proposal made by FCC Chairman Tom Wheeler last week is adopted by the commission. Wheeler's proposal, which is circulating within the commission, also calls for limits on AT&T's and Verizon's ability to bid in the auction that are virtually identical to limits originally proposed last year. Some industry stakeholders had argued that limits should be higher while others argued against any such limits.
Rural Auction Credits
"[N]ow is the time to update our auction policies and provide smaller businesses – including carriers serving rural areas – a better on-ramp into the wireless industry," wrote Wheeler in a blog post. Wheeler noted that small businesses, including women- and minority-owned businesses and rural service providers, have encountered "significant barriers to meaningful participation" in the increasingly important wireless industry.
According to a fact sheet shared with reporters, Wheeler's proposal calls for a rural carrier to obtain a 15% bidding credit if it maintains 250,000 subscribers or fewer and serves primarily rural areas. That essentially would mean that a rural carrier could bid a 15% higher amount than it would actually pay for spectrum. Rural carriers would be allowed a maximum of $10 million in bidding credits. Additionally there would be a $10 million ceiling on the amount of bidding credits that any entity could use in the smallest markets.
According to Wheeler the purpose of the caps is to minimize the incentive for "major corporations to try to take advantage of the program."
Other elements of Wheeler's proposal:
Qualified small businesses with revenues up to $4 million would be eligible for 35% bidding credits, while those with revenues between $4 million and $20 million would be eligible for 25% credits and those with revenues between $20 million and $55 million would be eligible for 15% credits
Small businesses would not be required to provide facilities-based service in order to qualify for bidding credits. Instead, eligibility will be evaluated on a license-by-license basis to ensure small businesses are the decision-makers
There would be a $150 million cap on credits for small businesses
Joint bidding agreements involving a shared strategy for bidding at auction would be prohibited. But arrangements that are solely operational, such as roaming or leasing arrangements) would be allowed provided that they were disclosed
Designated entities – including small businesses and rural service providers eligible to receive bidding credits – would be allowed to participate in consortia with other designated entities, resulting in a single bidder
Non-nationwide providers would be allowed to participate in joint ventures with one another, resulting in a single bidder
Single parties would be prohibited from making multiple applications, as would parties with common controlling interests, subject to certain exceptions
Limits for AT&T and Verizon
The spectrum that will be made available through the TV broadcast spectrum auction is in the 600 MHz band – a low-frequency band that has excellent propagation characteristics, potentially minimizing deployment costs in comparison with higher-frequency spectrum.
Noting that two carriers already hold considerable low-frequency spectrum, Wheeler is calling for 30% of the spectrum in a license area to be reserved for carriers that don't already have substantial low-frequency spectrum holdings in that area. This is unchanged from a previous proposal.
Although Wheeler did not name the two carriers, they are AT&T and Verizon.
"[O]ne of the Commission's priorities is to ensure that multiple providers have a meaningful opportunity to acquire these valuable airwaves," Wheeler wrote in his blog post.
All five FCC commissioners are expected to vote on Wheeler's proposal next month.