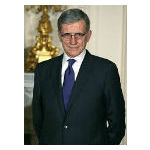 Low-income Americans could have some or all of the costs of broadband service covered through the Universal Service Lifeline program if a proposal from FCC Chairman Tom Wheeler is adopted.
Currently the Lifeline program pays participants $9.25 a month toward the cost of landline or wireless voice service, but Wheeler is proposing that participants should be allowed to use the money toward either broadband or voice service, senior FCC officials told reporters on a conference call today. Wheeler also is proposing changes to who would qualify for Lifeline support and is recommending that an independent body be made responsible for determining who qualifies – a task that currently falls on service providers. Finally, Wheeler is proposing the creation of minimum standards for voice and broadband service and asking for input on what those standards should be.
Wheeler's proposal takes the form of a report and order, a further notice of proposed rulemaking (NPRM) and other documents which the full commission is expected to vote on next month. According to a fact sheet shared with reporters, the report and order is limited in scope, focusing on:
Requiring providers to retain documentation regarding the eligibility of Lifeline customers to facilitate oversight and audits
Extending all record retention requirements from three to 10 years
Increasing program transparency by making key performance data easily available to the public
The broader reforms, including the program shift toward broadband, would not be adopted next month but instead are the focus of the NPRM, which seeks additional comment on that shift, on changes to who qualifies, on what performance targets should be and other recommendations.
Wheeler Lifeline Broadband Proposal
At one time the monthly Lifeline subsidy was more than $9.25 monthly but in early 2012, the FCC voted to reduce the amount to $9.25 because that was the average price charged for phone service nationwide at that time – and Wheeler's proposal does not call for changing that amount.
Some service providers, primarily cable companies, currently offer Internet service at $10 monthly to low-income households. Initially speeds offered were quite low, but some service providers have since raised them. Current speeds may or may not meet whatever minimum speed target the FCC sets – and FCC officials said situations might arise where a Lifeline customer subscribes to service costing more than $9.25 and foots part of the bill.
An FCC report released just a few days ago suggests some low-income people who don't currently subscribe to broadband will do so if service is made more affordable, even if they have to pay some of the costs themselves. The report was based on the results of pilot tests of low-income broadband subsidy programs that ran for 18 months.
The FCC officials did not detail Wheeler's proposed changes to program eligibility but they noted that the changes aim to restrict the program only to those who are least able to afford service.
Part of Broader Reforms
At the same time that the Lifeline subsidy was reduced, the FCC also implemented measures aimed at curbing and preventing program abuse. Those measures have resulted in various enforcement actions against service providers, including some hefty fines, and have helped keep costs under control.
The Lifeline program is one of several Universal Service programs that are funded by the telecom industry as a percentage of long-distance voice revenues. The cost typically is passed on to customers through a charge on their phone bills.
Other Universal Service programs include a school and library program, a rural healthcare program and program that covers some of a network operator's costs of delivering service in rural areas that are costly to serve. Traditionally all of those programs focused on voice but the FCC has been transitioning them toward broadband. The commission is currently considering whether the Universal Service contribution base should be expanded to include broadband as that transition occurs.