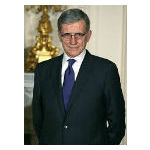 In an address to cable industry stakeholders today, FCC Chairman Tom Wheeler defended Open Internet rules but did not mention broadband's reclassification as a Title II telecommunications service.
"Cable has important technical advantages, leading market position and very limited regulation," said Wheeler. "It is an unusual situation. The only way to maintain that situation to uphold your responsibilities. You must continue to invest in first-class broadband [and] live up to Open Internet" rules.
Wheeler made his comments at the Internet & Television Expo (INTX), an event sponsored by the National Cable & Telecommunications Association that will replace the organization's traditional Cable Show event.
FCC Internet Interconnection Oversight
Although some broadband providers, including cablecos, have complained about Open Internet rules and broadband reclassification, reclassification has been especially unpopular with a wide range of broadband providers, who argue that it exposes broadband to unnecessary regulation.  Last week five broadband provider associations filed two separate petitions asking for a stay of the FCC's Title II decision but not asking for a stay on Open Internet rules.
Wheeler didn't touch on the stay request, but he did note that "on June 12 when the order goes into effect, [there] will be strong protections to shield against harm." From that point, he said, there will be no going back.
He made a point of noting that the order includes plans for the FCC to oversee Internet interconnection. Those plans, which were not part of the original Open Internet rules that were in place for several years before they were struck down by an appeals court in 2014, are unpopular with retail broadband providers including cablecos and large telcos.
Broadband was Comcast/TWC Concern
As for broadband providers' fear that future FCC s could reverse the current FCC's plan to forbear from imposing certain regulations on broadband, Wheeler said that could work both ways.  "What about the people who follow you?" he asked cable stakeholders. "I take you at your word that you will protect an Open Internet . . . but what about those who follow you?"
Wheeler also touched on Comcast/ Time Warner Cable merger plans, which were derailed when it became clear that regulators were unlikely to approve the deal. An important tipping point occurred while the Comcast/ TWC merger was in review, he noted: In the second quarter of 2014, the number of cable broadband subscribers exceeded the number of cable video subscribers for the first time – and that trend has become more pronounced since.
As a result, Wheeler said "broadband had to be a center of our analysis, and video had to be viewed as an application flowing over a pathway… that could be provided by the owners of the pathway or competitors."