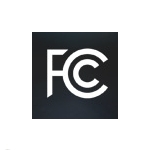 In an order made public yesterday, the FCC suspended rules that give the nation's largest price cap carriers flexibility in setting prices for the special access services that they sell to other carriers.  The services support a wide range of applications such as backhaul for mobile operators, connectivity to Internet points of presence for rural operators, and connectivity to business buildings for competitive carriers.
The ruling could be good news for the price cap carrier customers, but much uncertainty remains as to what happens next. In the 108-page order, the commission said it would undertake a "robust market analysis" in "the coming months," which it said "may identify reliable proxies for competition for special access services."
The price cap carriers have had considerable pricing flexibility on special access since 1999, but various users of special access circuits have complained that prices are too high because there are few or no alternative suppliers in many areas.
As the order released yesterday explains, price cap carriers since 1999 have been allowed pricing flexibility on a metropolitan statistical area (MSA) basis if they can demonstrate that competitors have co-located in a certain percentage of wire centers within an MSA or that competitors have co-located in wire centers accounting for a certain percentage of the price cap carrier's revenues from the services in question.
In the new order the FCC argues that "The record in this proceeding suggests that, contrary to the Commission's prediction in 1999, MSAs have generally failed to reflect the scope of competitive entry. Rather, in many instances, the scope of competitive entry has apparently been far smaller than predicted."
The order includes a variety of charts to back up this assertion, including one that shows 72 MSAs where the incumbent price cap carrier was granted pricing flexibility, yet competitors had co-located in 25% or fewer wire centers within that MSA.
Price cap carriers argue that co-location doesn't tell the whole story because some competitors – particularly cable companies – often do not co-locate but instead build their own network facilities all the way to the end user.
In the order, the FCC said it agreed with this point but added that "because we lack reliable data on the extent or location of this competition, it does not change our conclusion that new pricing flexibility petitions should be suspended at this time."
The FCC pledged to issue a "comprehensive data collection order" within 60 days.
Two of the five FCC commissioners – Robert McDowell and Ajit Pai — issued  statements dissenting with the suspension order.
"This order purports to be an 'interim' change," wrote McDowell, "but as is often the case with 'interim' FCC orders, the Commission neglects to reveal how long this 'interim' period will last."
He expressed concern that "'Interim' solutions often turn into long-term changes or sometimes even effectively permanent regulations" and that suspending the special access pricing rules could end up "deterring investment in critical broadband backhaul infrastructure."