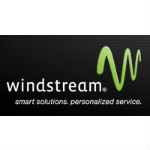 Windstream took the telecom and financial communities by surprise late yesterday with its announcement that CEO Jeff Gardner had resigned and been replaced by CFO Tony Thomas, who was targeted to be CEO of the real estate investment trust that Windstream plans to establish next year.
Quoted in a press release, Gardner said "The Board and I agree that a change in perspective is needed in order to accelerate the pace of change within the company and to more effectively respond to the rapidly evolving needs of our customers."
Also in the press release, Thomas said he would "remain intently focused on executing the REIT spinoff" while the company looks for a new president and CEO of the REIT.
Behind Windstream CEO Resignation
Was Gardner's resignation related to Windstream's REIT plans in some way? Did it result from the company's earnings announcement early last month? Or was something else involved?
The answer is unclear.
Gardner was scheduled to speak at a financial conference on Tuesday but ominously, in retrospect, his appearance was canceled. His participation in the conference was announced on November 21, indicating he may still have had the board's confidence at that time – and that was a couple of weeks after the company's earnings release.
Like other telecom companies, Windstream has seen erosion of its traditional residential phone business and also has seen a decrease in government subsidies for rural areas as subsidy programs are reformed. When Telecompetitor interviewed Gardner in October, though, he was upbeat about the company's increased focus on the enterprise market and its transition into a "national world-class enterprise player."
Windstream's third quarter earnings, announced November 6, showed a 2.9% year-over-year decline in total revenues, but a slight increase in enterprise and small business service revenues from the previous quarter and year over year. Perhaps more importantly, however, the company missed its earnings target.
Comments in yesterday's announcement could be interpreted to mean that the board was looking for faster growth. On the other hand, the board might have been expected to think twice about replacing its CEO while it was in the process of spinning off a portion of its network assets into a real estate investment trust – a move designed to reduce taxes, thereby freeing up additional cash for acquisitions to support the company's enterprise ambitions.
As Bernstein Research Senior Analyst Paul de Sa noted in an email exchange with Telecompetitor today, "this kind of unexpected management change is always somewhat disconcerting for investors as [it] adds uncertainty." He also noted that Windstream said the REIT spinoff is now targeted for the first half of 2015, indicating a potential delay from the company's original first quarter 2015 target date.
De Sa declined to comment further on the management shakeup at this time.
Is Investor REIT Enthusiasm Declining?
When Windstream's REIT plans were announced earlier this year, they were positively received by the financial community and generated price increases for numerous telecom stocks. Yesterday's news triggered a drop in Windstream's share price today, however.
I wouldn't care to predict what the longer-term impact of Windstream's management shakeup on the company's REIT plans will be, but it's an area Telecompetitor will continue to track closely moving forward.