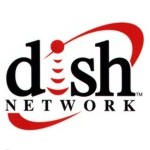 Clearwire may be a cash strapped company with relatively few customers and with a network that relies heavily on technology that lost out in the marketplace. But that hasn't prevented the company from being the subject of a bidding war.
Just eight days after Sprint raised its bid for Clearwire, Dish Network yesterday upped its offer to purchase Clearwire.
Sprint also has vying suitors, as both Dish and Softbank want to buy the company.
So what gives?
Is Clearwire a diamond in the rough, making it the real prize? Or is Dish just trying to mess with Sprint? Perhaps if Dish's offer gains strong interest from Clearwire, Dish can use it as a bargaining chip in its efforts to obtain Sprint.
A bit of both?
Dish's motivation could be a combination of those two factors.
Dish knew when it made its initial offers for Clearwire and Sprint that it faced a huge struggle to obtain either company, as Sprint has many contractual locks on Clearwire — just as Softbank has on Sprint. So it's not surprising that Dish is trying a wide range of tactics to gain the additional spectrum and expertise it needs — and perhaps those tactics include upping its Clearwire bid as a negotiation ploy with Sprint.
But although Clearwire initially may not seem like much of a prize, it has huge spectrum holdings. And even though that spectrum in some markets currently supports WiMax, a technology that didn't gain much traction in the U.S., concerns such as those are becoming less and less important nowadays.
As bandwidth demand continues to climb and with few new sources of spectrum likely to become available any time soon, it's important not to underestimate the value of Clearwire's spectrum holdings – even if some of that spectrum would have to be repurposed. Clearwire already has begun the process of converting to LTE and anyone taking control of the company should be able to easily complete that process.
Clearwire's spectrum holdings are actually broader than those of Sprint. But Sprint has more customers than Clearwire, which could go a long way toward jumpstarting Dish's entry into the wireless market. And both companies have the network construction expertise that Dish lacks and needs.
I suspect Dish would be delighted to get either or both of the companies – and upping its bid for Clearwire could help further either of those goals.
How serious is Dish about wireless?
When Dish gained approval to deploy landline broadband service in spectrum originally intended for satellite use, many industry observers said the company would simply sell the spectrum rather than attempt to build its own wireless network – and perhaps that could yet happen.
But the company certainly seems serious about getting into the mobile market one way or another. In addition to pursuing Sprint and Clearwire, the company reportedly is also pursuing LightSquared. And just last week Dish cut a deal with nTelos involving a fixed implementation of LTE that could be a prototype for other partnerships with smaller wireless carriers.