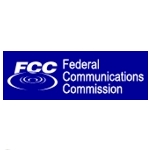 The FCC has issued a Public Notice  seeking public comment on a fundamental question  – how should broadband be defined? The definition relates directly to awarding the $7.4 billion in federal grants up for grabs through the Broadband Technologies Opportunities and Broadband Initiatives Programs, the two principal national broadband stimulus programs that have been established as a result of passage of the American Recovery and Reinvestment Act of 2009.
The ARRA requires the FCC to create a national broadband plan as an overarching policy, management and regulatory framework for the stimulus programs and present it to Congress by February 17, 2010.
As explained in the Public Notice, "…the Recovery Act requires the Commission to develop a 'national broadband plan' that seeks to ensure 'access to broadband capability' for the entire United States.  An understanding of what constitutes 'broadband' thus is essential to evaluating the extent to which 'broadband capability' is available, and informs the evaluation of particular policy approaches intended to ensure access to broadband capability…
"We now seek more targeted comment on three aspects of this issue: (1) the general form, characteristics, and performance indicators that should be included in a definition of broadband; (2) the thresholds that should be assigned to these performance indicators today; and (3) how the definition should be reevaluated over time."
Why should you care?  Well, for any number of very good reasons, and looking to spur public comment and participation, Carlos Kirjner lays at least four such on the the FCC's Blogband website.
Inspired to participate in the process? Add your input to the definition of broadband.