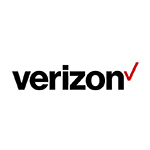 Ongoing Verizon fixed 5G trials continue to teach the company more "every day" about 5G technology, said Verizon CTO, Executive Vice President and President of Global Networks Hans Vestberg at an investor conference today. In a question-and-answer session, Vestberg explained why Verizon's 5G coverage estimates are more bullish than its competitors, reiterated that the technology won't require line of sight and emphasized the company's plan to use the same infrastructure to support fixed and mobile 5G service.
"Few companies have done [such] extensive trials as Verizon has done," said Vestberg. "We are learning every day."
Verizon Fixed 5G Findings
Vestberg pointed to those trials when asked why Verizon expects to see a coverage radius of 1900-2000 feet for fixed 5G in millimeter wave bands when other carriers' estimates are considerably less.
"It's a combination of antennas, beams, reflections and all of that," he explained.
He also noted that some operators in Korea have seen similar results in their 5G testing.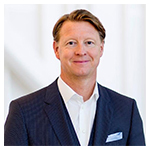 Vestberg reiterated Verizon's finding that fixed 5G technology deployed in high-frequency bands (specifically, 24 GHz, 28 GHz, 37 GHz and 39 GHz) will not require line of sight. He noted that signals transmitted at those frequencies tend to bounce off objects, creating multiple paths to the receiver.
Equipment supporting fixed 5G in the 28 GHz band will be available this year and 39 GHz equipment will be available next year, Vestberg said.
Verizon has said it will begin offering fixed 5G service in three to five markets in the second half of this year and has named one of those markets – Sacramento. Vestberg said the company already has deployed commercial base stations in that market.
Vestberg several times mentioned Verizon's plan to use much of the infrastructure deployed to support fixed 5G to also support mobile 5G service.
"As soon as New Radio is available, we will have it in our network to have mobile as well," he said in a reference to the 5G NR standard.
"The baseband can handle different use cases," Vestberg noted. Mobile and fixed 5G, as well as private and industrial 5G networks all will use the same equipment and the same baseband, he said. The baseband will have different slices to support different types of traffic, as will handsets, according to Vestberg.
Vestberg made his comments at the MoffettNathanson Media & Communications Summit, which was also webcast.