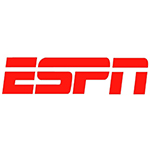 Now that some content providers have launched over-the-top video offerings, there has been a lot of speculation about whether ESPN will make – or ought to make – such a move.  As some customers are beginning to drop pay-TV subscriptions in favor of OTT, it's a logical choice for all content owners to consider.
Financial analysts at Bernstein weighed in on what an OTT offering would mean for ESPN in a research note today. Their take?
"[W]e believe ESPN is wise to keep OTT safely tucked away on its list of 'things we could do, but choose not to,'" the researchers wrote.
An ESPN OTT Offering?
According to the Bernstein researchers, about 100 million U.S. households pay $7 a month for ESPN. Advocates of an ESPN OTT offering argue that if one third of those people would pay $20 a month for an ESPN OTT offering, ESPN would break even.
The researchers argue, though, that many sports fans watch more than just sports and that a traditional cable bundle would remain the most attractive option for those people. A bigger concern, the researchers say, is that if ESPN launched an OTT offering, content providers such as Discovery, Viacom, AMC Networks and others would feel compelled to do the same. And Bernstein estimates that a group of those content networks could launch an OTT offering jointly that would retail for just $15.
That means that "non-sports households would suddenly have a very attractive, much less expensive option," the researchers note, which could cause a lot of subscribers to drop traditional pay-TV service – including the sports programming that typically comes with it.
Consider This, Too
The researchers note that they commonly hear the argument that "ESPN is what holds the bundle together." Their response?
"Maybe that is true, but in a different way than most people intend," the researchers wrote. "If ESPN went OTT, we don't think the bundle would collapse because millions of households would drop cable and subscribe to ESPN. Instead, if ESPN went OTT, we think other networks would respond in kind, and perhaps millions of households would drop cable to avoid ESPN (and other expensive sports networks) and take advantage of the rich array of entertainment video options."
While the Bernstein researchers make some good arguments, it's also important to consider the experiences of those pay-TV providers that already have experimented with programming packages that don't have sports.  While those bundles likely have created some "cord shaving," where customers downsize their video service, they don't seem to have been a major disruptive force in the market.
And one recent study found that sports could help lure cord cutters back to subscribing to pay-TV.
It doesn't seem to me that we have enough information at this time to draw any clear conclusions about the impact of a potential ESPN OTT offering. But certainly it's an important issue for pay-TV providers and one that we'll be following closely.