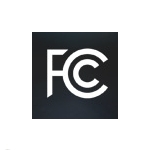 Ever since its inception, the concept of IPTV has created confusion. I remember vividly in the early days of IPTV, the challenge of educating programmers that IPTV was not delivering video over the Internet. The term continues to create confusion. Some people liken OTT providers like Netflix and Hulu to IPTV providers, while others have a more strict definition that includes providing multichannel video services over a closed IP network. I tend to define it as the latter, but …
… the lines are getting quite blurry and truth be told, there is no official definition of IPTV provider. That brings us to an interesting proceeding taking place at the FCC. They just issued a notice requesting comments on the definition of a multichannel video programming distributor (MVPD).  MVPD is the FCC's official definition of what most of us have come to view as a cable MSO. The emergence of IPTV and its inability to fit neatly in this definition is creating some problems.
This FCC action stems from a complaint by Sky Angel,  which offers a suite of 'family friendly' programming in a traditional OTT fashion. Customers receive this programming on a set-top-box that is connected to the Internet. Distribution of Sky Angel's programming is delivered via the open Internet. Sky Angel is pushing the envelope of OTT, because they stream traditional linear channels like the NFL Network, the Hallmark Channel, and the Weather Channel, among others.
Sky Angel also streamed some Discovery Channels over the Internet, and Discovery took issue with that, notifying Sky Angel that they were going to terminate their affiliation agreement. That led Sky Angel to lodge a complaint with the FCC, saying Discovery was improperly targeting them, citing, in their view, their status as an MVPD, subject to certain FCC rules. In other words, Sky Angel argues Discovery has no right to terminate their affiliation agreement.
This complaint has the potential to open up an IPTV "can of worms." The FCC is now seeking comment on the definition of an MVPD, given the evolution of video delivery, and the impact of IPTV, however you define it. The implications could be significant. The FCC is now asking interesting questions like, how do you define a channel?
We might be seeing the beginning of a process to change the definition of an MVPD and the rules that govern program access. If Sky Angel's position prevails, it could begin the process of rewriting the rules regarding what an MVPD is and what rights it has. I'm sure companies like Netflix, Roku, Boxee, and others would be quite interested in helping define those rules – in favorable ways for their emerging business models.
On the other hand, it could create problems for IPTV providers who for all intents and purposes are MVPDs, given that they distribute programming over a closed network just like cable MSOs do today. The only difference is the underlying distribution technology. Should IPTV be given some new definition outside of an MVPD, these IPTV carriers may find themselves having to defend their technology and reeducate the industry all over again.
Comments for MB Docket No. 12-83 are due April 30, 2012, with reply comments due May 30th. This is definitely something to watch.