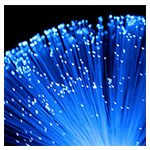 Despite an increased emphasis on residential broadband over the last year or so, Windstream hasn't lost its focus on the enterprise market, as an announcement today about a western fiber transport network expansion illustrates.
The Windstream enterprise strategy emphasizes nationwide coverage — and while that traditionally has required Windstream to lease a relatively large percentage of its network facilities from other carriers, the company has been gradually reducing its reliance on those carriers. Today's news is the latest example of such initiatives.
Windstream said it will expand its long-haul express fiber transport network throughout the western U.S. The project will be completed in two phases. The first phase, to be completed by the end of the year, will add Salt Lake City, Reno, Las Vegas and the San Francisco Bay Area to Windstream's 100G long-haul network.
The second phase, to be completed by the end of 2017, will add 100G routes extending from the Bay Area to Los Angeles, Los Angeles to Phoenix and Phoenix to El Paso. Windstream will use Infinera's DTN-X platform for the western network expansion.
Windstream noted in a press release that its dense fiber network "offers enterprise and wholesale customers across the country access to the company's broad portfolio of solutions, including optical Waves, MEF 2.0 Certified Carrier Ethernet, MPLS and Dedicated Internet Access."
As a map of Windstream's current network illustrates, the company's network is densest in the Midwestern, eastern and southern parts of the U.S. The planned western expansion would appear to be an important move to densify the Windstream network nationwide.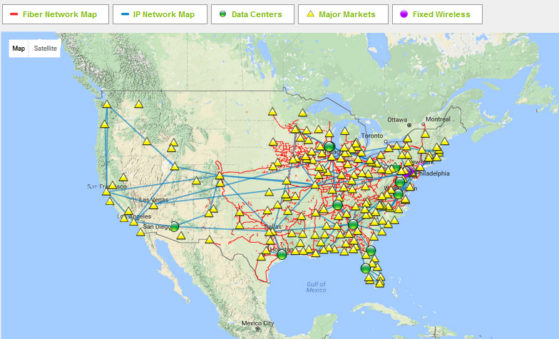 Network densification not only could broaden the company's footprint for facilities-reliant offerings such as wavelength services; it also could help improve the margins on the company's business services by reducing the connectivity the company has to purchase from other carriers. Instead, Windstream anticipates selling connectivity on its expanded network to other carriers.
Windstream Enterprise Strategy
Reducing its reliance on other carriers has been an important goal for Windstream and also has driven the company to invest in broadband wireless capability.
Windstream's heavy purchases from other carriers could have a silver lining, however. The company buys four times more business data circuits from other carriers than it sells to them, which means it stands to benefit from anticipated cuts to business data service price caps.
Image courtesy of flickr user Matthew Wilson.