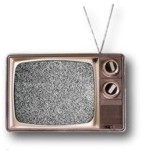 Student and faculty at West Virginia University in Morgantown, W.V. now have Wi-Fi connectivity at rapid transit platforms as the result of a recently completed TV white spaces deployment.  The deployment is the first to result from the Air.U initiative announced last year with the goal of bringing broadband connectivity using TV white spaces to university communities.
TV white spaces equipment operates in vacant TV broadcast spectrum, making it an alternative to landline broadband in non-urban areas. In the WVU deployment, a single TV channel supports speeds of 12 Mbps over distances as great as two miles, according to Michael Calabrese, director of the Wireless Future Project at the New America Foundation, an Air.U backer. Calabrese said range is actually greater than two miles, but that WVU only requires a two-mile coverage area.
The WVU system is managed by Air.U co-founder Declaration Networks Group and uses equipment from Adaptrum that currently includes a roof-mounted base station and two transceivers. The base station connects to the WVNet fiber network and communicates wirelessly with transceivers located in two different rapid transit stops using TV white spaces. Communication between the platform-mounted transceiver and individual students and faculty is via traditional Wi-Fi operating over 2.4 GHz spectrum, Calabrese explained. Students and faculty do not need any special software on their laptops to use the service, he said.
Calabrese added that the WVU network will soon include transceivers at three remaining transit stops, at which time additional TV channels will be turned up.
"Morgantown has 14 high-power white space channels," observed Calabrese. As Calabrese explained, TV white space networks using vacant TV channels that are directly adjacent to channels used by broadcasters are required to transmit at lower power levels than networks using channels that are separated from broadcasters by at least one other vacant channel.
TV white spaces technology has been gaining considerable traction lately. In just the last couple of weeks, the Gigabit Library Network announced a TV white spaces trial  scheduled to begin in September and Google gained approval to administer a white spaces database.
Dynamic databases are critical to TV white spaces technology, communicating information with TV white spaces equipment about where TV channels are vacant and available for unlicensed use. Google isn't the first company to gain approval as a TV white spaces database administrator, but it is the most high-profile company to gain that approval.