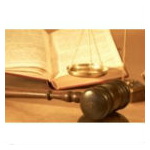 A West Virginia Broadband Bill introduced in the state house of representatives aims to spur broadband competition and deployment by allowing local communities to form cooperatives to build broadband networks. House Bill 3093 also would re-establish a state broadband enhancement council charged with collecting data about internet speeds, seeking and dispensing non-state funding and grants, and making recommendations to the legislature. Additionally, the bill includes rules about the use of conduit, microtrenching and pole access, and would prevent broadband providers from making false claims about the speeds their broadband service is capable of delivering.
Importantly, the bill is designed to require no state funding. Nevertheless, local media outlet Charleston Gazette-Mail expects the bill to face opposition in the state senate, considering that the senate president also works as sales director for Frontier Communications, which already has expressed concerns about whether the bill would achieve its intended goals.
West Virginia Broadband Bill
West Virginia ranks 48th of the 50 states in broadband deployment, the Gazette-Mail reports. According to Bill 3093, "rising fixed costs and technological limitations prohibit broadband networks from being extended into rural areas where the level of demand in sparsely populated areas may not justify the required costs of construction." Nevertheless, the bill notes that "a quality educational system of the twenty-first century should have access to the best technology tools and processes."
The solution proposed in the build is to allow 50 or more "qualified persons engaged in the use of internet services" to form a cooperative association to obtain internet services within their communities. The cooperatives would be allowed to borrow money and would be required to abide by 15 pages of rules spelled out in the bill.
In addition, the bill would allow the broadband enhancement council to create guidelines and recommend to the legislature a pilot project for no more than three municipalities or counties, either individually or in conjunction with one another, to establish non-profit cooperative associations to provide broadband services.
The authors of the bill appear to have recognized something we're hearing more and more about lately – the potential deployment cost savings that can come from rethinking various approvals, fees and restrictions. For example, the bill would allow an entity to perform microtrenching, as long as the entity meets permit requirements. Microtrenching is a technique of deploying cables using a cutting wheel to cut a trench with smaller dimensions than can be achieved with conventional trench digging equipment. Gig.U and other broadband boosters have advocated microtrenching as a means of reducing deployment costs.
The West Virginia broadband bill also calls for entities to install conduit in a way that will readily permit others to interconnect with it and contains other requirements aimed at enabling multiple parties to benefit from deployments others already have made.