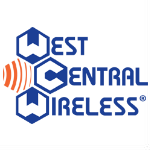 Smaller wireless operators planning 4G LTE deployments may be able to minimize the investment required by sharing packet core network elements, as an announcement this week from West Central Wireless and Alcatel-Lucent illustrates.
As David Fritz, senior consulting engineer for Alcatel-Lucent, explained in an interview, West Central Wireless is deploying Alcatel-Lucent's packet core switching system to support its own 4G LTE service, which will launch in late 2012. In addition, the carrier will gain an additional revenue source by allowing other wireless spectrum holders to deploy only a radio access network (RAN), purchasing switching on a wholesale basis from West Central Wireless, a subsidiary of Central Texas Telephone Cooperative.
"They can quickly deploy service and get their feet wet," said Fritz. Later, if it makes financial sense, the carrier can purchase its own packet core infrastructure, Fritz said. WCW customers also might consider purchasing some packet core infrastructure so that they can offload Internet traffic and only use WCW for signaling.
To use the wholesale offering, the WCW customer will need to purchase backhaul connectivity from its RAN to the WCW switch, which means it will likely be of interest primarily to carriers located in Texas, said Fritz. Some Texas carriers already are interconnected in an economical manner, he added. "West Central Wireless is part of the Lone Star network," said Fritz, in reference to a statewide fiber network. "They and other LECs have paid into the network."
Although WCW is the only carrier that has announced plans to offer the Alcatel-Lucent 4G packet core infrastructure on a wholesale basis to other carriers, Fritz said some others in other states also are planning to use a similar approach.
The model that Alcatel-Lucent and WCW are adopting is just one of several options that have emerged for rural carriers as they build out their 4G networks. Spectrum holders joining NetAmerica, for example, gain volume discounts on equipment as well as access to the NetAmerica network operations center, from which the organization plans to deliver enhanced services. And LocaLoop is targeting rural network operators for a cloud-based alternative to a NOC.
Rural operators will appreciate any way to minimize deployment costs, considering that they typically have to pay top dollar for end user devices because of the small volumes involved. Options such as these also may help minimize deployment times – and as Fritz reminded me, deployment times will become increasingly critical for carriers with certain spectrum holdings who are required to meet certain deployment milestones beginning in 2013.
As we have seen with some other rural LTE deployments, WCW initially is planning a fixed offering supported by either a USB dongle or home router. Later the company plans to add mobile capability and devices.