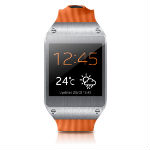 Growing demand for connected wearables will fuel growth in the broader global embedded software market, according to Global Market Insights. The Global Markets embedded software forecast calls for a 7 percent annual growth rate from year-end 2015 to 2023. At 68 percent, embedded software systems usage and demand is highest in the U.S.
From a broader perspective, the Delaware-based market research company sees growing demand for consumer electronics (CE) and automotive applications as the leading drivers of growth in the embedded software market.
As a segment of the CE market, the market for wearables is expanding amidst growing demand in a variety of industry sectors such as medical, security, fitness and safety, Global Market Insights highlights in a press release about the embedded software forecast.
Driving the Embedded Software Forecast
Similarly, growing sales of electric vehicles (EVs) and hybrid EVs will spur demand for embedded software systems and influence market trends. Global Market Insights forecasts automotive applications will grow at an 8 percent CAGR for the forecast period, with revenue totaling $1.24 billion for 2015.
In addition, design engineers are busy optimizing embedded software systems for use in a wide range of other industries and markets. According to Global Market Insights these include: Wi-Fi networks and connected devices – smartphones, tablets, etc. – fire safety, cooking equipment, consumer goods, security and transportation, as well as life-critical systems and applications in the defense industry.