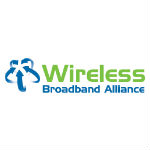 Communications service providers interested in Wi-Fi roaming will likely find it worthwhile to take a look at a new white paper from the Wireless Broadband Alliance titled "Wi-Fi Roaming Business Case." And these days just about any service provider should be keeping an eye on Wi-Fi roaming.
The technology offers a range of opportunities, depending on a service provider's focus. While some wireless providers see Wi-Fi offload as a means of reducing congestion in high-traffic areas, service providers without spectrum see Wi-Fi as an alternative to cellular service. And for small local or regional operators, Wi-Fi roaming potentially could be a way of expanding service outside their coverage areas.
WRIX Wi-Fi Roaming
Wi-Fi roaming enables multiple Wi-Fi networks operated by different operators to interconnect and, where appropriate, it enables operators to compensate one another for interconnectivity. One section of the WBA white paper details how a roaming architecture based on the Wireless Roaming Intermediary Exchange (WRIX) standard accomplishes these tasks.
The WBA white paper also contains several potentially valuable resources or links to valuable resources, including:
A case study of how Boingo implemented Wi-Fi offload using Passpoint
A case study of how Comcast and Liberty Global implemented Wi-Fi roaming
A sample Wi-Fi roaming contract template
An AT&T-provided analysis that estimates potential roaming revenues for a hypothetical network operator based on total number of subscribers, average Wi-Fi data usage per subscriber per day, etc.
Results of a survey of 12 network operators, including 6 based in North America, detailing Wi-Fi roaming plans
Although the sample size of the included survey is quite small, it offers a sense of where network operators are in terms of Wi-Fi roaming. For example, the survey noted that "user convenience/ retention," cited by 80% of respondents, was the biggest driver for Wi-Fi roaming, followed by "usage data revenue" and "enhanced coverage" (both of which were cited by 70%).
The biggest barrier to the deployment of Next-Generation Hotspot technology, which WBA called "the prime technology to enable Wi-Fi roaming," was a "shortage of compliant devices," cited by 77.8% of respondents. Half of respondents said less than 10% of their networks currently support Passpoint, while 10% said the technology was supported in 10% to 40% of their networks and 40% said the technology was supported in more than 40% of their networks.