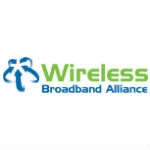 When it comes to globalization, there's probably nothing to compare to the Internet and telecommunications, with wireless services becoming predominant. Aiming to drive "the next generation Wi-Fi experience," the Wireless Broadband Alliance (WBA) Dec. 18 announced the launch of its Interoperability Compliancy Program (ICP), "an initiative that will streamline the way WBA members work together on a common set of technical and commercial frameworks for Wi-Fi roaming."
Critical to the program's success, "key global players in the Wi-Fi ecosystem" have signed on as ICP members, including AT&T, Boingo Wireless, BT, China Mobile, KT, NTT DOCOMO, PCCW, Shaw Communications, Smart Communications and True, according to WBA's press release.
ICP outlines compliance guidelines for Wi-Fi operators that include various levels of support, ranging from "simple integration for roaming partners, to delivering support for the latest in session security, to more complex charging models and billing mechanisms required for the implementation of Next Generation Hotspots (NGH)," WBA elaborates.
Pointing out that wireless service providers have come to view public Wi-Fi "as an essential component for mobile connectivity," WBA notes that methods of connecting to and roaming on to Wi-Fi networks remain fragmented. The ICP aims to address this by helping wireless service providers globally "overcome these challenges by working together to align guidelines on security, data offload, device authentication, network implementation, network selection, charging models and billing mechanisms."
ICP, according to the WBA, "will make it easier for operators to enter into roaming agreements. By promoting and advocating a common set of requirements and procedures for Wi-Fi roaming, carriers will better understand how to integrate their networks to support roaming." WBA is also introducing "Wi-Fi Roaming Compliancy Check," a tool that member operators can use to assure compliancy and roaming capabilities.
"With public Wi-Fi emerging as a key component of operators' offerings, it has never been more essential for the WBA to encourage interoperability and collaboration within the Wi-Fi community," WBA CEO Shrikant Shenwai stated in the press release. "Our new ICP provides a framework for operators to assess their own network capabilities and make it easier to create bilateral Wi-Fi roaming agreements.
"The program's guidelines help Wi-Fi providers plan for future network enhancements and introduce new products and services. The ICP helps players across the Wi-Fi ecosystem work together to deliver a more simplified roaming experience. By encouraging our members to go that extra mile to expedite interoperability, consumers worldwide will benefit from a far superior connectivity experience wherever they are."
WBA is introducing its Wi-Fi Roaming Guidelines along with launching the ICP. The former is a guide for wireless service operators to develop a Wi-Fi roaming business based on WRIX (Wireless Roaming Intermediary Exchange). This WBA framework is available online for downloading.