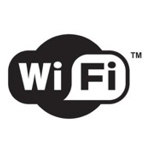 The Wireless Broadband Alliance yesterday released the WBA Wi-Fi Deployment Guidelines and Compliance Checklist. The parallel offerings provide deployment best practices for wireless network operators and infrastructure vendors.
WBA Wi-Fi Deployment Guidelines
"The WBA has launched the Wi-Fi Deployment Guidelines vision as part of our overarching mission to resolve the business challenges the industry faces," said WBA General Manager Tiago Rodrigues in a press release. "With the launch of the series, the WBA can support operators and other vertical industry players to accelerate important Wi-Fi deployments that seek to enhance the entire Wi-Fi ecosystem."
The full guidelines are available to WBA members. It is intended to be a user manual for existing and future Wi-Fi deployments. The Checklist, which is available to the general public, promotes a high-level industry-wide standardized approach for Wi-Fi network deployment.
Both elements provide baseline standards for the entire deployment lifecycle. They include planning guidelines, the site survey, radio spectrum analysis, Wi-Fi network implementation and configuration and operation guidance.
During the balance of the year, the guidelines will expand to include specific insight into in-flight connectivity, enterprise Wi-Fi, venue/stadium Wi-Fi, city Wi-Fi and hospitality Wi-Fi. Operators and infrastructure firms following the guidelines will get an endorsement from the WBA. The organization hopes that the initiative will result in greater efficiencies, better performance and faster time-to-market for equipment.
Wi-Fi deployment scenarios become increasingly tricky as the types of 802.11 grow. Each has its own propagation characteristics. The complexity is further driven by the use of Wi-Fi for applications that are latency- and jitter-sensitive, such as video and voice services. The high value of the content when Wi-Fi is used in enterprise scenarios also makes optimal deployment strategies vital.