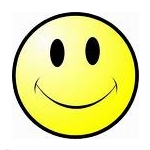 Improving the customer experience, and hence improving subscriber retention, was cited as the key reason for deploying carrier Wi-Fi in a recent survey conducted by the Wireless Broadband Alliance (WBA). Forty-one percent of survey respondents said improving customer experience was "the single most important driver to invest in NGH (Next-Generation Hotspot), ahead of offload," according to the WBA.
Conducted by Maravedis-Rethink, the annual survey for WBA polled network operators and equipment makers in the U.S. and other countries. The results revealed a shift in attitudes toward Wi-Fi. Respondents are more confident than ever when it comes to investing in public Wi-Fi: 56.7 percent, the highest figure since inception of the survey, said they were more confident about Wi-Fi investments than they were a year ago, (either as operators or as companies potentially offering Wi-Fi products and carrier services), WBA highlights in a press release. The corresponding percentages were just under 52 and 43 percent in the 2013 and 2012 surveys, respectively.
Higher confidence in public Wi-Fi on the part of wireless carriers "will certainly translate into larger and faster build-outs with Wi-Fi being deployed in a broad range of venues," according to WBA.
Popular Wi-Fi Sites
Large venues such as stadiums and shopping malls continue to rank as the most popular public Wi-Fi sites "due to the volume of traffic and criticality of services," WBA notes, as half the survey respondents identifying them as the "biggest drivers of traffic growth." Forty-eight percent cited travel hubs, such as airports, while on-board transportation connectivity followed at 41 percent.
Wi-Fi roaming will continue to be a significant means for wireless carriers to extend coverage – especially internationally, WBA added. In 2013, 30 percent of surveyed Wi-Fi hotspot operators were using roaming deals to extend their networks. That rose to to over 50 percent this year.
Twelve commercial NGH deployments are now live by WBA's count. "Carrier Wi-Fi has experienced a revolution over the past year and is now being embraced by an ever growing number of carriers. The significant progress in live commercial NGH deployments, and in turn new monetization strategies, provide evidence of major improvements in quality of service, ease of use and revenue generation that the technology brings," WBA CEO Shrikant Shenwai was quoted as saying.
"This research underlines the growing momentum behind Wi-Fi that is increasing year-on-year, driven by the ecosystem coming together to develop the technology and promote its wide ranging benefits."
Added Maravedis-Rethink research director Caroline Gabriel, "What stands out from this year's survey is a strong focus on the importance of overall customer experience rather than just speed and convenience, and it is cited numerous times as a key driver for the adoption of Wi-Fi. WBA initiatives such as global roaming and Next Generation Hotspot are still being recognized as key enablers of the technology."
Monetization is rising to the fore now that commercial NGH is a reality, WBA notes. Thirty-five percent of respondents said Wi-Fi roaming is one aspect of their NGH monetization strategies. That's up sharply from 10 percent in 2013.