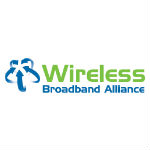 Traditional and non-traditional service provider members of the Wireless Broadband Alliance have substantially different priorities this year than they did a year ago, according to a WBA member survey conducted by research firm Maravedis-Rethink. Wider-scale deployment of carrier-grade Wi-Fi is enabling new business models such as smart cities and enterprise services, noted J.R. Wilson, WBA chairman, in the executive summary to the WBA's latest annual industry report, released October 12, which also includes the Maravedis research results.
WBA members include manufacturers such as Cisco Systems and Ruckus Wireless, as well as service providers as diverse as Boingo Wireless, Comcast, Time Warner Cable and British Telecom. According to a press release, the group focuses on "championing the converged wireless broadband ecosystem through seamless, secure and interoperable unlicensed wireless broadband services."
"Looking ahead to 2020, the next wave of change is being considered, including the role Wi-Fi and the WBA will play in shaping 5G," wrote Wilson.
Carrier-Grade Wi-Fi Deployment Plans
Nearly 6 in 10 wireless network operators (57%) whose input contributed to WBA's "From 2016 to 5G" industry report said they have set solid timelines regarding deployment of carrier-grade network architecture. Furthermore, 8 in 10 plan to deploy IoT/M2M. More than half already have plans for converged services and smart cities, WBA highlighted in its news release.
WBA sets out a strategic "Towards 2020 Vision" for its members in its latest annual industry report. Wireless network operators are focusing more on using their Wi-Fi networks to develop new products and services rather than using Wi-Fi technologies primarily as a means of offloading data and voice traffic from cell networks, WBA noted.
In addition, emergence of a genuinely carrier-grade Wi-Fi platform is prompting both traditional and OTT wireless network operators to increase investments, development and deployment of Wi-Fi technologies and to apply them across a variety of rapidly emerging global market spaces, WBA pointed out.
"With billions of 'people and things' becoming increasingly connected, the need to combine the potential of unlicensed and licensed wireless services has become an imperative for the operators, cities, high density venues and players focused on key market opportunities such as IoT, big data and 5G,¨ Wilson wrote.
Adoption of advances such as 802.11ac and Passpoint/Next Generation Hotspot, are gaining momentum. Most of the elements of a carrier platform – security, quality of service, high availability, strong coverage and data rates, integration with operators' OSS/BSS platforms and their other networks – are now in place, the WBA noted.
"That makes Wi-Fi a strong platform in a far wider range of business scenarios, and that, in turn, is driving investment, both by traditional players like pure-play and MSO operators, and by new service providers from the over-the-top or IoT communities," the report stated.
Confidence in carrier-grade Wi-Fi is on the rise, WBA highlighted. Deployments have surged during the past 12 months, a trend the industry association expects will continue.
At the current pace of deployment WBA estimates the installed base of next-generation Wi-Fi hotspots will outnumber their so-called "best effort" counterparts come year-end 2017. By 2020 only a small remnant base of the latter – amounting to 10 percent of total installations – will be operating, WBA predicts.