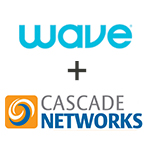 A regional provider of business and residential gigabit fiber network services, Washington state's Wave on Jan. 20 announced it had acquired Cascade Networks. As Wave buys Cascade, it will gain more than 350 route miles to add to its West Coast fiber network, Wave highlights in a news release.
Cascade provides data connectivity services to residential and commercial customers in the greater Longview, Wash. and Clatskanie, Ore. areas. Founded in 2000, the company provides fiber and wireless broadband Internet, VoIP telephone and co-location facilities to enterprise and smaller scale business customers. It also provides broadband Internet, VoIP and TV services to residential customers, according to the press release.
Wave connects more than 50 data centers in California, Oregon and Washington and delivers commercial and residential fiber gigabit products and services on the West Coast.
Wave Buys Cascade
"Cascade Network's fiber augments Wave's existing footprint, expanding our network for this region and enabling us to reach even more enterprise, commercial and residential customers," Harold Zeitz, Wave's president, was quoted in the press release. "We're excited to be working with Cascade's team to build upon the high levels of local service and satisfaction that area business and residential customers have come to expect."
"Joining forces with Wave is the right thing to do for our customers," said Cascade Network's CEO Brian Magnuson. "Attaching our network with Wave's 6,000+ miles of fiber and being able to leverage their extensive technical and business support infrastructure will give our customers access to even more resources to help their businesses thrive. And our residential customers will continue to enjoy the services they have always received, now with the support of a larger company that can easily scale as we grow."
Wave's acquisition of Cascade Networks comes amidst ongoing industry consolidation. Just last week, Charlotte, N.C.-based Conterra Ultra Broadband Holdings announced it was expanding its gigabit fiber network footprint in its home state and Louisiana by acquiring Broadplex and Detel.