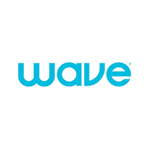 Santa Maria, California has chosen Wave Broadband to build a fiber ring to include city departments, businesses, schools and residents. The Wave Broadband – Santa Maria public/private partnership aims to spark economic growth and attract high technology to the coastal city, which is about 150 miles from Los Angeles.
Wave Broadband – Santa Maria Network
The fiber ring is expected to support an upgrade to Santa Maria's public safety network, with the city becoming a regional emergency dispatch center. The fiber ring also will future-proof the city, facilitate public WiFi in the downtown area allow Wave to evaluate whether or not to provide WiFi to residential areas, according to Wave.
"Wave has the expertise and understands the complexities of the various projects that will tie our fiber system together and meet our connectivity goals, so that Santa Maria will become a Smart City-Safe City, the first truly gigabit City on the Central Coast," said Mayor Alice Patino in a press release.
Wave is a regional broadband service and cable TV provider that reaches 609,000 homes and more than 280,000 customers, including more than 13,000 unique commercial clients, in Washington, Oregon and California. It has operated under a high speed, data-first strategy and has almost 8,000 miles of owned fiber supporting its enterprise business.
As of November, Wave offered gigabit services  to 97 percent of its footprint.
Wave is currently undergoing a transition, and the Santa Maria project will be built by a company under new ownership. This week, RCN/Grande and Wave announced the finalization of the combination of the two companies. RCN/Grande is controlled by TPG Capital.