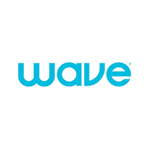 Competitive broadband provider Wave Broadband today launched its Gig Speed Internet service for residential and business customers throughout its West Coast coverage areas. The Wave Broadband gigabit footprint now covers the company's entire Washington, Oregon and California serving area.
Wave had previously offered those speeds only to select apartment and condo buildings in Seattle, San Francisco and Portland. This new expansion brings gigabit capability to 97% of Wave's footprint, according to their website.
Wave Broadband Gigabit Footprint
Wave's Gig Speed Internet for residential customers is available at a retail rate of $80 per month for the first year, increasing to $99 per month and comes with Wave's Unlimited Data plan. (After 2 TB of usage, Wave may slow data speeds for residential network management).
Wave Business also provides gig (and faster) fiber solutions for larger enterprise companies. The new Gig Speed class of service is aimed at smaller businesses that have ever-increasing demands for more bandwidth due to their needs for cloud-based computing, off-site data storage, video-conferencing, file sharing, e-Commerce, content streaming and providing Wi-Fi for staff and customers. Wave Gig Speed for Business includes no limits on data usage.
"We are thrilled to launch gigabit speeds throughout our coverage areas in Washington, Oregon, and California," said Harold Zeitz, Wave president and COO, in a prepared statement. "During the past several years, Wave has focused on growing our fiber network specifically to accommodate Gigabit and faster connections for our customers. The demand for fast, reliable internet connections at an affordable price is growing, and our Gig Speed Internet is the ideal solution for both residential and business customers."