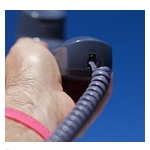 The Washington Independent Telecommunications Association (WITA), which represents small telcos in the state of Washington, has filed a complaint with the Washington Utilities and Transportation Commission (WUTC) alleging that McLeodUSA/PAETEC has been altering data in its call signaling stream to avoid paying access charges to the local telcos. The complaint resulted from an investigation conducted by several local Washington state telcos.
In a press release issued this week by WITA, the association notes that "Washington law clearly states that telecommunications companies 'shall receive exchange and transmit each other's messages without delay or discrimination and all telecommunications companies shall receive and transmit messages for any person.'"
The WITA complaint asks that the WUTC not only stop PAETEC from its activities but seeks to revoke that company's authority to operate in the state of Washington. The complaint also asks for two years of PAETEC's traffic data to determine the extent of the problem. The WITA press release notes that "McLeodUSA/Paetec could be fined between one to five hundred dollars for each violation and also be ordered to pay all of the back access fees required by state law."
The WITA press release says local telcos began investigating the situation as a result of reports of "dropped calls, 'dead air,' and endless busy signals." Those complaints sound more like the sorts of problems that would result when a phone service provider opts not to put calls through to certain areas. That's another method that some network operators allegedly have used to avoid paying access charges, which tend to be higher in rural areas. But the press release makes no mention of carriers not completing calls, instead focusing on the alteration of the signaling stream.
The FCC recently held a workshop about rural call completion problems— an issue telecompetitor.com has been following closely. The Washington dispute in question came up during the FCC proceedings.  Workshop participants included Dale Merten from Toledo Telephone, one of the small Washington telcos that conducted the investigation in that state, as well as a representative of PAETEC. When Merten noted that the investigation found that 80% of the calls received from a certain carrier came from a single local number, the PAETEC representative freely admitted that it was the carrier and that "We put the local number on there." She said the company instituted that practice because the calls were VoIP calls and not subject to access charges.


In its Universal Service and inter-carrier compensation reform order adopted just nine days after the call completion workshop, the FCC said access charges should be paid on VoIP calls that begin or end on the PSTN. But previously this was a gray area—and as much as many rural telcos may sympathize with the plight of the small Washington telcos, I will be surprised if the WUTC takes the sorts of steps against PAETEC that WITA is advocating.
Merten also said at the FCC workshop that the investigation in which he was involved found that several companies were purposely and deliberately failing to complete calls—and although he did not mention PAETEC specifically, it is possible that PAETEC was one of the companies involved there. Even if that is true, though, it could be difficult for the WUTC to show that PAETEC was to blame. As the PAETEC representative noted at the workshop, companies like PAETEC often use least cost routers to terminate calls—and those companies in turn may use other least cost routers. That, too, could make it difficult to ascertain blame in this sort of dispute.
UPDATE
Telecompetitor heard from Betty Buckley of WITA, who said the complaint against PAETEC does not include any allegations about failure to complete calls. She said carriers in Washington actually have seen a decrease in calls failing to complete lately–but they have also seen a rise in carriers avoiding access charges through other means.
Customers are not impacted by access charge avoidance, Buckley said. But she expressed concern that later, when small Washington carriers have to figure out how to pay for everything, service could be negatively impacted. Access charge revenues, she said are "a revenue stream we can't afford to go without."
Image courtesy of flickr user cogdogblog.