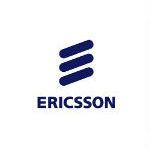 The November 2013 version of the well-respected Ericsson Mobility Report offers some stark statistics about the challenges facing North American mobile operators.
The report forecasts North American mobile data traffic to increase seven-fold between 2013 and 2019, yet subscriber growth will be minimal. That means that to maintain profit margins, North American operators will need to collect more money from existing subscribers, decrease costs substantially or – perhaps more likely – to implement a combination of the two.
In a competitive market, it's unlikely that operators will be able to raise prices. Accordingly they should be looking seriously at potential new revenue sources such as mobile payments, connected cars and mobile advertising.
The Ericsson data suggests North American mobile operators will need to be equally serious about implementing cost-saving measures such as network function virtualization and voice over LTE.
LTE gains
The Ericsson Mobility Report also found that the majority of North American mobile data traffic is generated by mobile phones today, but by 2019, the share of traffic generated by mobile PCs, tablets and mobile routers will increase substantially.
Eighty-five percent of North American mobile subscriptions will be LTE by 2019, Ericsson forecasts. At that time, HSPA/GSM will have about a 12% share of the North American market, with CDMA-only and "other" technologies representing the balance.
North America will continue to lead other world regions in deploying LTE, according to the Ericsson report, which predicts that no other world region will have more than 55% of subscribers using LTE by 2019.
In North America, "the fast growth in LTE subscriptions is driven by strong competition and consumer demand, following CDMA operators' early decision to migrate to LTE," the report notes.
App coverage
The report also looked at "app coverage," which researchers defined as "the probability that the network will deliver sufficient performance to run a particular application at an acceptable level of quality." Two U.S. cities – New York and Miami – were among 17 cities where Ericsson measured app coverage.
According to the data, network operators in New York and Miami regularly achieve downlink speeds above 320 kbps, enabling them to support voice, music streaming and video telephony at an acceptable quality level. But that downlink rate is not sufficient to support quality video streaming, which requires 720 kbps downlink speeds, Ericsson said.
App coverage in New York and Miami was better than that in 10 of the 15 other cities studied, however – including Delhi, Sao Paulo, Moscow, Cairo, Beijing, Jakarta, Shanghai, Lagos, Istanbul, and Tokyo. Operators in all of those cities regularly deliver downlink speeds below 320 kbps.
The five cities where app coverage was better than in New York and Miami were London, Johannesburg, Seoul, Oslo and Copenhagen. Of those only Seoul, Oslo and Copenhagen had sufficient downlink rates to support video streaming.