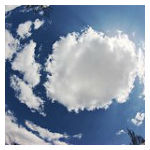 Vyve, the rural cableco consolidator formerly known as BCI Broadband, seems to have determined that establishing a consistent set of services across all of its properties will be important to its success.
The company today said it will use a cloud-based VoIP offering from Alianza for all of its properties. Previously Vyve had "two or three different outsourced voice solutions through acquisitions, with different feature sets and different management systems," explained Kevin Mitchell, vice president of marketing & product for Alianza."It wasn't universal across their footprint."
Before making the decision to use Alianza's offering, Vyve considered reseller programs as well as the possibility of building its own VoIP infrastructure. But building its own infrastructure would have entailed considerable upfront capex for "a business plan that may not formulate in terms of subscribers," Mitchell said.
By using a cloud-based approach, Vyve pays only for the capacity it needs – and also conserves capital for future acquisitions.
Cloud-Based VoIP
Equipment that Vyve does not need to purchase because it is using Alianza could include session border controllers, softswitches, application servers, billing rating engines, lawful intercept, media servers, management systems and provisioning servers to do web management portals, said Mitchell
A company like Vyve should be able to get up and running with Alianza's solution within 45 to 60 days, according to Mitchell. The on-boarding process includes star code customization, back office integration and subscriber migration. For billing purposes Alianza provides subscribers, phone numbers and call detail records, which flow through into the service provider's billing system.
The Alianza VoIP platform is combined with Level 3's VOIP enhanced local service, which according to Alianza, provides broad network access.
Vyve's acquisitions to date include Allegiance Communications and James Cable.