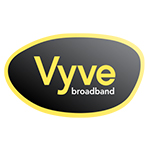 More than 80% of Vyve Broadband markets can now get speeds of 200 Mbps, the rural cable company announced late yesterday. Moving forward, the Vyve rural cable strategy calls for upgrading the company's entire footprint to support speeds of 200 Mbps, said Diane Quennoz, Vyve senior vice president of marketing and customer experience, in a phone interview with Telecompetitor.
"Our goal is to bring 200 megabits to all of our markets," Quennoz said. The company's network uses traditional coaxial cable infrastructure, she noted.
Like some other companies operating in rural markets, Vyve has recognized the importance of local engagement, as evidenced by the company's other news yesterday. The company said it had completed an initial Vyve Teacher of the Month program that recognized 36 teachers in 12 Vyve markets – one per month in each of the communities for three months.
Vyve Rural Cable Strategy
Vyve previously rolled out gigabit service in some markets but according to Quennoz, the company is not planning extensive gigabit rollouts.
"200 megabit service was stretching our current technology . . . and was an easier technology fit based on the infrastructure we started building four years ago," she said. "Gigabit is a bigger investment."
New cable modem termination systems (CMTSs) and technical expertise are needed to support gigabit service, Quennoz noted. Gigabit markets were chosen, in part, by where the company had technical staff nearby to support the offering.
In a press release, Vyve notes that 200 Mbps service enables rural households with multiple connected devices to run those devices concurrently without interruption, creating an overall improved customer experience.
Vyve has been playing the role of rural cable consolidator after forming in 2013 under the name BCI Broadband.
Quennoz said the company continues to look at acquisitions. "We look for tuck-ins around our network that make sense to bring into the fold," she said.
Vyve Teacher of the Month
In the Vyve Teacher of the Month program, community residents nominated outstanding teachers, generating a total of 500 nominations, and voted using social media. Winners got a ceremony, in which they were awarded a golden apple, as well as entry in a drawing to win an iPad or tablet for classroom use.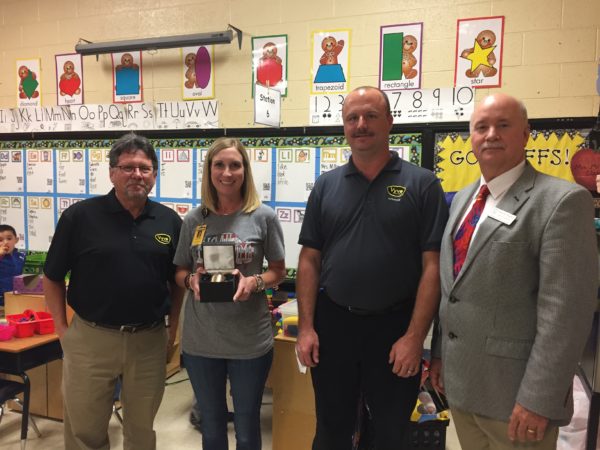 The program would seem to be a natural fit for Vyve, which has been a participant in the FCC Universal Service Fund E-rate program that pays some of the costs for broadband connectivity for schools and libraries.
"Schools are a huge focus for Vyve," Quennoz said. She noted, for example, that the company has some complimentary school accounts.
The Vyve Teacher of the Month program will return in the fall, the company said.