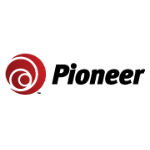 Alcatel-Lucent said yesterday that it will build an overlay 4G LTE network for rural wireless carrier Pioneer Cellular that will support what the manufacturer calls "ultra-broadband" mobile access. In an interview, Pioneer Vice President of Network Operations Jerry Kadavy said the new network will support mobile and fixed services.
Pioneer already has deployed LTE in some areas through its participation in Verizon's Wireless in Rural America program. But while that agreement only covers areas where Verizon doesn't offer service, today's news pertains to Pioneer's entire serving area, covering 47 counties in Oklahoma and 14 counties in Kansas. An initial 25 sites will be deployed by the end of 2014, Pioneer and Alcatel-Lucent said.
Kadavy said Pioneer chose Alcatel-Lucent for the new deployment because technicians were already familiar with some of the vendor's equipment. The new deployment is more complex than the earlier one because with the Verizon in Rural America deployment, Pioneer only deployed radio access network (RAN) equipment, relying on Verizon for the evolved packet core (EPC).
"In this deployment we have our own RAN and EPC core," Kadavy explained.
The Pioneer LTE Overlay Network
With a 4G LTE overlay network, a wireless carrier leaves its existing 2G/3G network as is, rather than upgrading the legacy network as would be required for a converged radio access network (RAN). According to Alcatel-Lucent, the overlay approach enables carriers to get to market with LTE twice as quickly as with the converged RAN approach.
"With LTE overlay there is only one new network to install, configure, integrate and optimize," writes Alcatel-Lucent in an e-brochure about LTE overlay. The brochure also notes that "LTE overlay will also provide better network performance than a converged RAN because network resources, such as antennas, radio heads and baseband units are not shared."
Ultra-broadband
"Ultra-broadband" is the buzzword that Alcatel-Lucent uses for the advanced radio technology included with the company's LTE express offering. Among other things, ultra-broadband radio capabilities include support for LTE-A, an enhanced form of LTE that increases the amount of bandwidth available to individual users. Pioneer's network will not support VoLTE at this time, however, Kadavy said.
Pioneer also is holding off on deploying voice over LTE, relying instead on traditional voice technology. "We looked at the equipment but we don't think it's mature yet," noted Kadavy.
Other capabilities that ultra-broadband could support include dynamic switching and various beam forming options, all of which aim to enhance coverage or capacity, writes Alcatel-Lucent a separate e-brochure about ultra-broadband.
"By deploying advanced radios today with Alcatel-Lucent LTE express, you can be among the first to benefit from technology advances tomorrow," says Alcatel-Lucent in the brochure.
Pioneer's deployment will use a mixture of 1900 MHz and 700 MHz spectrum, Kadavy said.