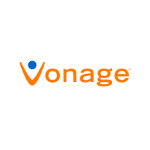 Vonage has been making some major moves involving software defined wide area networks (SD-WAN). Vonage SD-WAN has been available to larger enterprise customers for several years and the company today launched a new version of the offering aimed at small and medium-size businesses (SMBs).
Businesses have been flocking to SD-WAN as a means of improving wide area connectivity while also saving money on a cost per bit basis. SD-WAN initially was something businesses implemented themselves by purchasing, configuring and maintaining dedicated customer premises equipment, although more recently major communications service providers have launched managed offerings.
SD-WAN is a bit similar in concept to over-the-top VoIP in that both offerings aim to take cost out of communications services by adding functionality "over the top" of service provider networks. And perhaps that makes it a natural fit for Vonage, which pioneered the over-the-top VoIP market 15 years or so ago.
Telecompetitor talked with Vonage Chief Architect and Vice President Sanjay Srinivasan to learn more about Vonage SD-WAN. What we learned suggests there are opportunities for smaller niche players in the SD-WAN market.
Vonage SD-WAN
If you haven't paid attention to Vonage lately, the company has shifted focus away from the residential OTT VoIP market to instead focus more on the business market, with an emphasis on cloud-based voice capabilities delivered over the company's own MPLS and data center infrastructure.
As Srinivasan explained, Vonage's SD-WAN offering for SMBs can use any one of three different connectivity options. They can connect to a broadband internet connection and an MPLS connection, to two broadband connections or to just a single broadband connection.
With either of the options that use two connections, a business customer gets seamless failover, Srinivasan explained. "You don't want people to have to call back," he explained.
Some customers want the tighter service level agreements that come with having an MPLS connection, but according to Srinivasan, dual broadband connections offer similar reliability and greater cost savings.
If a customer is using just a single broadband connection and it fails, the SD-WAN service enables calls to be redirected to cellphones or voice mail, Srinivasan explained. In addition, the customer gets the benefit of other capabilities such as jitter buffer and forward error correction. Both of those capabilities help overcome performance issues that may arise with broadband internet connections when networks become congested.
Asked how Vonage SD-WAN competes with offerings from major network operators, Srinivasan pointed to Vonage's tight focus on voice capabilities. In addition, SMBs see the offering as a means of helping to ensure the performance of their point-of-sale terminals, he said.
"We also support the ability to optimize non-voice traffic as well," he commented.
Vonage uses SD-WAN customer premises equipment from VeloCloud, which has been acquired by VMware. VeloCloud customized its existing product to meet Vonage specifications, Srinivasan said.