Sponsored Content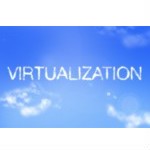 Broadband demand continues to accelerate, thanks to home applications like 4K and Augmented Reality/Virtual Reality (AR/VR), and business applications that need ultra-high-speed access to the cloud. Even with their lead in much of the market, cable MSOs still need a path toward full-duplex multi-Gigabit capable network architectures, to keep pace with not only customers but fiber-based and emerging 5G competitors.
Legacy DOCSIS-based Hybrid Fiber-Coax (HFC) networks have served the cable industry well. But scaling them to meet the demands of the emerging Gigabit Society has significant challenges. Legacy cable network architecture burdens, including less than ideal power consumption efficiency and network bottlenecks, only multiply as Gigabit bandwidth requirements increase.
Cable MSOs need a technology path forward that gets them to full-duplex 10 Gigabit (and beyond) capability in an environment where headend space is at a premium. Building a bigger headend doesn't scale well, with both power and physical space for hardware becoming a challenge.
The Right Path Forward
Plotting a future-ready migration path from legacy cable technologies to advanced cable technoliges based on DOCSIS 3.1, Full-Duplex DOCSIS (FDX) or fiber technologies and architectures means moving away from the traditional, headend-centric HFC network to one that is open, distributed and scalable. A distributed access architecture (DAA) is the solution to centralized headend congestion, with virtualization as a key benefit. Cable MSOs are embracing a "Fiber Deep" philosophy, which pushes fiber as close to the edge as possible, to take advantage of improved cable performance and smaller service nodes.
Fiber deep effectively shifts the bandwidth horsepower out of the headend to the edge of the network and closer to customers. It enables smaller customer group segments to enjoy significantly more bandwidth, transitioning from multi-megabit to  multi-Gigabit opportunities.
Leveraging Virtualization
To achieve the full benefit of this important path forward, the cable industry will look to virtualization. Through virtualization, many of the functions that are traditionally run on a large Converged Cable Access Platform (CCAP) in the headend, can now be performed by 'white box' servers in the headend or within centralized data centers, thus reducing costs and dramatically improving time to market for new revenue- generating services.
Rapidly deploying new services that can be modified based on customer feedback is a critical skill set for today's broadband service provider. In an environment where customers extend the expectations created by companies like Amazon, Facebook, and Google to their entire technology provider universe, service providers must evolve to meet this increasing demand for rapid service innovation. Legacy cable network architectures cannot match Web-scale production environments, so virtualization adoption can help level the playing field.
Software-defined networking (SDN) and network functions virtualization (NFV) are core technologies for virtualization that enable a flexible switch-based architecture similar to data centers. Cable MSOs can now better manage new software, service control, and network management systems on a common SDN-based controller – function that historically ran on a myriad of expensive customized hardware.
Additionally, certain data and voice services can now become virtualized functions, managed by inexpensive, flexible white-box solutions, rather than expensive, often purpose-built, legacy customer-premises (CPE) solutions. Adding services and optimizing network performance can essentially be done in real time with SDN/NFV, instead of having to use dedicated and proprietary vendor-centric hardware for each function. Functions once embedded in centralized hardware are now performed as tasks operating on commercial off-the-shelf (COTS) server hardware within a data center.
Virtualization Benefits
The benefits are tangible. Network hardware is now simpler, cheaper, and lower power. Network functions are now software based, enabling rapid service innovation. Physical elements are now distributed, reducing head end congestion. Launching new video services like over-the-top , or new speed tiers from a Remote OLT (R-OLT), R-PHY and R-MAC/PHY layer device can be done  in a matter of hours or days, rather than weeks or months.
By leveraging virtualization as well as fiber deep, DAA and Fiber to the Premises (FTTP), cable MSOs can build networks based on their specific network topology and service requirements, selecting the CPE, middleware, and access platforms that best meet their needs. New customers and new services are easily added through a plug-and-play model using open interfaces. Most importantly, cable MSOs can build the network architecture that will empower them to best serve and exploit the emerging Gigabit Society.
Image courtesy of flickr user Blue Coat Photos.
Interested in publishing a sponsored post to Telecompetitor? Contact us or call 240-450-2161.
Interested in publishing a sponsored post to Telecompetitor? Contact us or call 240-450-2161.