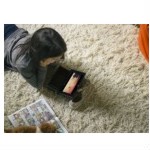 The video landscape has changed drastically during the past few years. However, a video viewing habits survey conducted by Ericsson ConsumerLab predicts that even more dramatic changes lie ahead.
In three years, video on demand will be almost equal to traditional linear viewing, the study noted. The study also predicts that half of all viewing will be mobile and half of that viewing — a quarter overall — will  be on smartphones. One-third of users will use virtual reality within three years as well.
Video Viewing Habits Research
"We can see that consumers are not only watching more video but also changing how and when they do so," Anders Erlandsson, Senior Advisor, Ericsson ConsumerLab, said in a press release.
The percentage of consumers using mobile devices to watch video is up 85% since 2020. The smartphone segment is up 160% since that year.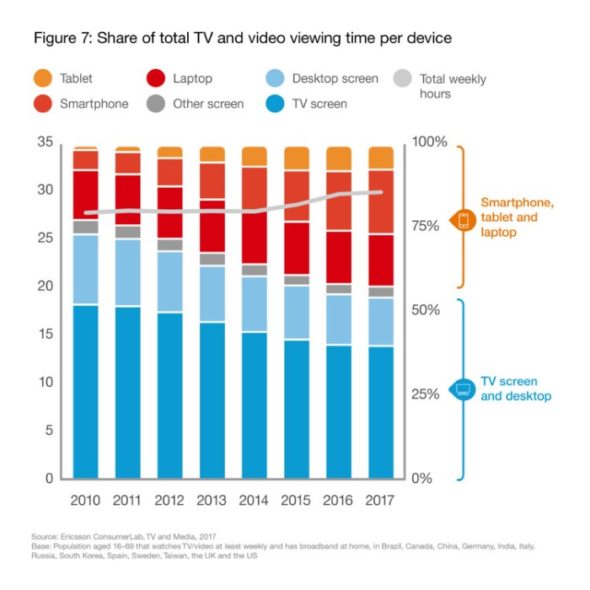 It is clear that mobile and VOD usage is up. What may be a bit more of a surprise is the rising expectations for VR. "This year also marks the first time that we have explored the level of consumer interest in VR in conjunction with media consumption, and the findings have been fascinating," Erlandsson said in the press release. "VR has the potential to bring together people from all over the world and create deeper, more personalized, and more complementary media experiences."
The reported concluded that the pie is growing: TV and video content consumption is at 30 hours per week, which is an all-time high. Almost 60% of viewers prefer on-demand to scheduled viewing, an increase of about 50% since 2010. The number of on-demand services per person has more than doubled — from 1.6 to 3.8 — between 2012 and 2017.
Other details from the study:
About 40% of consumers pay for on-demand TV and video services and 32% say they will increase spending in the next six to 12 months.
More than one-third want to access content when abroad.
About 70% of consumers use a smartphone to watch video. This is one-fifth of total viewing and double the amount from 2012.
Consumers between 16 and 19 years of age watch 33 hours of content per week. That is an increase of almost 10 hours per week since 2010. More than half of this demographic watches content on demand and more than 60% of their viewing is done on mobile devices.
People spend almost an hour per day searching for content, which is an increase of 13 percent since last year. One in eight believe that "they will get lost in the vast amount of available content in the future."
Sixty percent of consumers rank content discovery as "very important" when subscribing to a new service and 70% want a universal search for all TV and video.
Almost 55% of those planning to buy VR headsets want them to be cheaper and almost half want more immersive content. One-third would be more interested if they could get a bundle from their TV and video provider.
Almost one quarter have access to a 4K UHD TV and one-third plan to get one.
Data for the study was collected from about 20,000 online interviews with people between the ages of 16 and 69 in 13 countries.