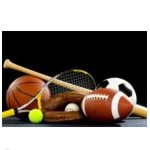 Even though 60% of consumers now have paid online video, sports and live news are drive many people to keep cable or satellite plans, according to a new video viewership report from Altman Vilandrie & Company.
Sixty-three percent of all respondents said live news was the main reason to subscribe to pay TV, while five of the top six "must-have" programs were news or sports.
The Altman Vilandrie & Company survey also asked viewers to identify "must have" shows from TV and video services, finding a universal demand among age groups for Netflix's Stranger Things and CBS's Big Bang Theory.
Word of mouth is one of the most important criteria for people in choosing what to watch, researchers added.
"Despite the industry upheaval of the past several years, two traditional pillars of television – news and sports – remain the main reasons consumers choose pay TV," said Altman Vilandrie & Company principal Matt Rivet, in a prepared statement about the video viewership report.  "Young viewers – and increasingly older ones – are showing a voracious appetite for TV content, which provides opportunities for both new and traditional providers."
Online video services like Netflix, Amazon and Hulu, are extremely popular, with 61% of consumers subscribing to at least one video service. Additionally, 52% of consumers subscribe to at least one online video service and a pay-TV provider.
The top programs for viewers were:
Choice of local news
Choice of national news
National Football League
The Big Bang Theory
NCAA Football
Major League Baseball