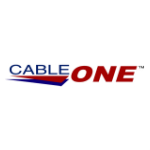 The idea that broadband providers have to offer video is a myth, said Tom Might, chairman and CEO of Cable ONE, at the Wells Fargo Securities Technology, Media & Telecom conference today, which was also webcast.
"Our experience [is that ] there is very little need to have video," said Might.
That's quite a statement from a company whose roots are in the cable industry and which remains one of the 10 largest cable companies in the U.S. But Might had considerable evidence to back up his position.
Video Programming Costs
Although Cable ONE continues to offer video, the company's primary emphasis today is on acquiring residential and commercial broadband customers. If video content costs go up, the company passes them on and doesn't worry about losing some video subscribers – even though those costs have been climbing steeply in recent years. And if a particular content provider wants more than Cable ONE is willing to pay, Cable ONE isn't adverse to dropping the provider's channels – a scenario that already has occurred with Viacom.
Cable ONE initially adopted this strategy in 2012 – and while the company's video revenues have declined, broadband service revenues have increased substantially and overall revenues are stable. More importantly, according to the company's chief financial officer Kevin Coyle, cash flow and margins are increasing.
Margins were at 35.5% when Cable ONE made the strategy change but have now reached 39%, Coyle said. And because the company's free cash flow has increased, the company has been able to invest substantially in broadband. Recently the company launched gigabit service in 200 markets and said it plans to make gigabit speeds available to the majority of its customers by the end of 2016.
Cable ONE was emboldened to make the moves it did based on a couple of key metrics. The compound average subscriber growth rate in residential stand-alone broadband is 26%, according to a slide from a presentation that Cable ONE shared with webcast viewers. And the CAGR for business service revenues, which do not include video, is 21%.
"Neither of these are video-dependent," commented Might.
At the time Cable ONE shifted strategy, the common wisdom was that content providers had broadband providers "over a barrel," Might said. But if a broadband provider is seeing strong growth in stand-alone broadband and business services, he said, "You're not over a barrel. You can pass on programming costs."
Usage Caps Of a Sort
Cable ONE also has an interesting method of helping to ensure the profitability of its broadband services. Customers get a data allotment based on anticipated usage patterns. If they exceed that allotment during three monthly billing periods, they are required to move to a higher service tier, which costs an additional $25.
This approach was much better received than the company's previous attempt at limiting data usage, which involved charging customers on a per-gigabyte basis, Might said. And apparently the latest policy hasn't hurt customer retention, as renewal rates are an impressive 92%, according to the company.