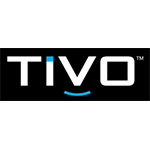 Seventeen percent of respondents to a new TiVo video cord cutting survey reported not having a pay-TV service at home. The results were published today in TiVo's "Q4 2016 Video Trends Report."
Among the 17%, just shy of 1 in 5 respondents  (19.8%) said they cut their pay-TV service in the previous 12 months. That was up 1.9 percent quarterly and 2.3 percent annually, TiVo notes.
It's also the highest percentage of "cord cutters" TiVo has recorded since it began tracking them for its 4Q 2015 survey. Furthermore, more than 4 in 10 cord-cutters (44.3%) said they rely on antennas to receive basic TV channels. Presented in "yes/no" format, 55.7 percent said they did not rely on antennas to access basic TV channels.
Nearly half said they use an OTT video streaming service instead of a traditional cable, satellite or telco pay-TV service. Elaborating, TiVo uncovered the three main reasons cord-cutters decided to cancel, or never sign up for, a pay-TV service:
"Price / Too expensive" – 80.1%
"I use an internet streaming service, such as Netflix, Hulu, Amazon Video, etc." – 48.3%
"I use an antenna to get the basic channels on my TV." – 27.2%
Video Cord Cutting Survey Results
OTT video services continue to play a leading role in cord cutting by offering a lower priced, slimmer and more personalized alternative to longstanding conventional cable TV services, TiVo's report authors point out. In response, both satellite TV provider DirecTV and cable-owned OTT provider Sling TV offer, and continue to improve their own OTT video services, the authors add.
The fast pace at which OTT providers are producing their own TV series and TV films poses another threat to cable incumbents. Though it will take some time for OTT video service providers to match the breadth and depth of cable providers' original and distributed product catalogs, growth in original content offered by OTT video services will make it easier for viewers to decide to cut the cord on their pay-TV services, according to TiVo.
All that said, their hold on live sports and entertainment and the size of their content libraries still gives cable, satellite and telco pay-TV service providers the upper hand, at least for a time, and given that they are able to leverage those assets in attracting and retaining subscribers, the report authors continue.
Elaborating further, TiVo offers a breakdown of the current state of pay-TV as it relates to churn:
Of the respondents who have pay-TV service, 10.0% have switched providers in the last three months.
This audience continues to see steady increases q/q and y/y, as well as in the past two and three years.
Also, 10.0% is the highest result since the introduction of this question in Q2 2013
Asked if they plan to change pay-TV providers in the next six months, the results were as follows:
7.6% plan to CUT their pay-TV service, which is an increase of 2.0% q/q and y/y
6.8% plan to CHANGE to another pay-TV provider.
3.2% plan to SWITCH to an online service or app.
29.6% are on the fence, answering "MAYBE."
Furthermore, TiVo's report authors note: "These figures total 47.2% of respondents – meaning just under half of respondents could potentially leave their current pay-TV provider in the next six months. This group of 'at risk' respondents increased 2.3% q/q, and 2.5% y/y."