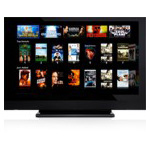 "Consumers want entertainment on their terms," which is giving tech-driven OTT newcomers a leg up in the U.S. and North American marketplaces, according to a new research study from video technology company Arris. TV stations and cable providers are holding on as they strive to avoid the fate of newspaper and magazine publishers and other incumbents across an increasingly wide swath of the U.S. economy.
Broadcast TV Looks OK — For Now
Despite the inroads being made by over-the-top video providers such as Netflix, "[b]roadcast and subscription TV remain the core of in-home entertainment with 96 percent and 93 percent penetration, respectively," according to the North America edition of "The Arris 2014 Consumer Entertainment Index." Moreover, 82 percent of respondents in the U.S. and Canada watch at least one to five hours of broadcast TV weekly.
Living and bedrooms are the places inside homes where people worldwide are most likely to watch TV. The bedroom is the second most popular room for watching TV.
While broadband and subscription TV continue "to dominate consumers' entertainment habits," Internet TV viewing is on the rise. Globally, viewers spend four hours per week watching user-generated content, Arris points out. Use of streaming entertainment services, moreover, is increasingly part of users' weekly viewing schedules.
Around 75 percent respondents who access streaming services reported using them at least once a week. Viewers in the U.S. and Canada are more likely than average to use them daily.
Nonetheless, overall a minority of respondents to Arris' global surveys are cutting the cord on their traditional TV service providers. Arris tempers that by noting that a significant number of younger generation viewers are turning away — "a potential growing threat to traditional TV service providers in the future."
The Second Screen
Complicating matters further, mobile viewing of TV is also on the rise. About half of smartphone owners watch TV on their smartphones weekly. The same is true for around 60 percent of tablet owners.
Thirty percent of those who use a second device to engage with a program while watching it "are making purchases associated with the TV programs," Arris states. "Advertisements," moreover, "need to engage with the consumer in a way that doesn't interrupt their entertainment."
With smartphone use higher among the youngest audience, "younger consumers are more likely to be using second screens to engage with TV programs," researchers said.
Online viewers worldwide reported struggling to cope with quality-of-service problems, however. That poses a challenge to providers across the value chain "that is likely to worsen if content provision rates outstrip bandwidth capabilities," according to Arris.
Surprising Percentage of Video Binge Viewing
Arris' latest annual study also revealed that 74 percent of North American respondents and 80 percent globally said they "binge-view" content. Binge-viewing "is a prevalent habit in both the U.S. and Canada."
Laptops are used to binge-view by about 25 percent of North American survey respondents. North Americans are more likely to use standard TVs to binge-view than those in other parts of the world: the global average was 37 percent.
Given the means to do so, consumers are increasingly looking to personalize content and avoid advertisements.
In addition, the popularity of digital video recorders (DVRs) is leading viewers to put a premium on storage. According to Arris 57 percent of North American respondents would be willing to watch "a few adverts in exchange for a free storage solution to save their content."