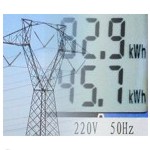 A new agreement between two utility companies, communications service provider Vtel and 17 partners in Vermont illustrates the smart grid synergies that the telecom and power industries can achieve if they work together.
A news report posted on the Vtel web site quotes Vermont governor Peter Shumlin at a public announcement about the agreement late last week. "What we are celebrating today is the operating agreement that supports the marriage of smart grid and our telecommunications infrastructure," said Shumlin.
Vtel, an incumbent rural telco with wireline and wireless businesses, won a broadband stimulus award valued at more than $100 million from the Rural Utilities Service to build a LTE 4G wireless network in the state of Vermont. The new agreement calls for that network to be used by Green Mountain Power and Central Vermont Public Services Corp. to provide energy information to businesses and homeowners to support a smart grid deployment.
The Vermont power companies will be the first in the nation to rely on a commercial 4G LTE communications network, according to Karen Marshall, chief of Connect VT, a statewide broadband initiative. Some utilities have been wary of using a public wireless network to support the smart grid because of security and reliability concerns
But apparently Vtel plans to address those concerns. The report posted on the Vtel site includes a quote from Marshall stating that "the operating agreement will provide the security and data prioritization attributes necessary to operate the smart grid across a public network."
The report also quotes Shumlin saying "The real promise of smart grid for Vermonters is to reduce peak demand on our electrical distribution system by giving consumers the information they need to change electric use patterns; integrating clean renewable power generation, and eventually supporting the adoption of electric vehicles. Realizing that promise requires two-way communications and this agreement supports that."
By combining smart grid funding made to Green Mountain Power and Central Vermont Public Services Corp. with Vtel's broadband stimulus funding, Vtel will be able to accelerate its LTE network plans, the report posted on the Vtel site notes.
"The original Vtel network was designed to support unserved and underserved Vermonters with best-in-class broadband access, and this agreement will help extend that network to more people faster," said Joan Gamble, vice president for strategic change and business services at Central Vermont Public Service.