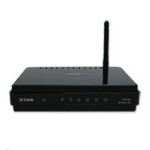 Verizon Business's ICSA Labs has launched a product certification program that aims to thwart the growing threat of hackers targeting home networks to gain access to sensitive personal data and information. ICSA's Broadband Home Router Certification "evaluates a router's effectiveness in identifying safe versus harmful data, and denying access to malicious data," according to a new release.
"While attacks targeted at routers are not a new threat, we are seeing an increase in attacks against home routers," explained Brian Monkman, technology programs manager at ICSA Labs. "The threat is exacerbated by the fact that these routers are designed to be plug-and-play. Usually, a consumer buys a home router and configures it quickly and easily, while assuming the router has the appropriate security safeguards in place, which unfortunately is not always the case."
ICSA also runs a network firewall program. Companies whose products earn the broadband home router certification will also be able to join the Firewall Product Developers' Consortium, "an international group dedicated to identifying and improving security problems through the advancement of firewall technology," according to the ICSA.