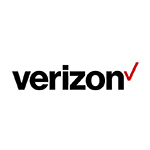 Verizon wireless strategy will emphasize the proposition over the promotion while building on the company's already strong network position, said Ronan Dunne, Verizon executive vice president and group president of Verizon Wireless, at a financial conference this morning. Appointed last year, Dunne previously headed up Telefónica UK (O2), which had considerable success during his eight-year tenure.
"Focusing on being the preeminent wireless carrier in the marketplace is a very strong play in the marketplace to give customers real choice and as we broaden out our segmentation and broaden out our proposition mix, that will allow us to do that even more effectively," said Dunne.
Dunne also pointed to a range of opportunities for Verizon Wireless, including selling more services to existing customers, rethinking its prepaid offering, improving personalization and more. He made his comments at the Oppenheimer Technology, Internet & Communications Conference, which was also webcast.
Verizon Wireless Strategy
Although some industry observers see limited wireless growth opportunities, Dunne pointed to a wide range of possibilities. Among the wireless market opportunities he cited were:
Selling more services to existing customers. He noted for example that unlimited customers are adding more devices.

Ronan Dunne

Positioning prepaid not just as an offer for the credit-challenged.
Selling 4G as a backup for business services.
Being a "partner" with customers in Verizon's role as an information company by using relational data to tailor information delivered to each individual customer.
Possibly offering a digital-only offering, which apparently means not providing humans to call for customer service. Dunne noted that customers solved 90% of their problems among themselves using on-line tools when a service of that type was offered in Europe.
Enhancing loyalty through programs such as Verizon Up. Launched earlier this year, that program lets customers earn tickets to sold-out events and other spiffs.
Being a technology innovator will continue to be critical for Verizon, Dunne noted. Asked about mobile 5G, he said one thing is certain: "From a technology standpoint, we'll be first.
"When you go first, you help define the rules by which the industry plays."
Ronan also noted that Verizon expects to use 3.5 GHz unlicensed spectrum in some of its ongoing fixed 5G trials by early next year.