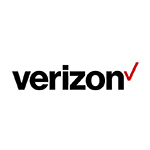 Verizon was first among the larger national wireless carriers to launch a fixed 5G wireless service called 5G Home, having launched the service in four markets almost a year ago in October 2018. Today, Executive Vice President & Group CEO for Verizon Consumer, Ronan Dunne, gave an update on the carrier's 5G fixed wireless roadmap at the Bank of America Merrill Lynch 2019 Media, Communications & Entertainment Conference in California.
The service is currently operating in 4 markets, including parts of Houston, Indianapolis, Los Angeles and Sacramento. At first launch, the service did not conform to true 5G standards, but was a Verizon proprietary version of 5G, dubbed 5G TF. Verizon sells the service for $50/month for current Verizon mobile customers, and $70/month for all others. The service consistently gets 300 Mbps in speed, Verizon previously reported.
Since that initial launch, Verizon has made good progress in moving the service to a standards based 5G, Dunne noted today. They are currently testing a 5G NR chipset for the fixed wireless CPE, although it's a cellphone-based chipset. They are awaiting a higher powered 5G NR chipset specifically designed for residential home CPE, which is expected to ship in the first half of 2020.
Other areas of progress outlined by Dunne includes:
80% of antennas used for fixed wireless are now indoor antennas versus outdoor antennas, which should lead to self-installs when Verizon scales 5G Home
Over 90% of network traffic for 5G Home customers stays on the 5G network, rather than rolling back to 4G LTE when 5G isn't available, providing for a good 5G user experience.
This progress, says Dunne, will allow Verizon to go "full commercial" launch for 5G Home towards the back end of this year, with a goal to offer 5G Home fixed wireless service in the 30 cities where they've already committed to bring 5G mobility.
"We're now in a position where, as we build out our 30 cities, because again we're not building two networks, we're building a mobility network that enables a 5G residential offering, we're now in a position where we can lean into that," said Dunne. " So you'll see launch cities before the end of the year as part of the overall commitment of 30 mobility cities, we'll open for business on the full commercial launch of NR fixed wireless access, and then you'll see us roll out across 2020 with the arrival of the high powered CPE."
Dunne characterized the initial 4 markets as a 'proving ground' of sorts, giving Verizon real world experience in offering 5G fixed wireless that they can learn from for the full-scale commercial launch that is set to come.