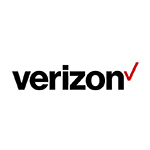 Verizon once again relies on an outside vendor partner to support its latest virtualized service. Verizon Session Border Controller as a Service (SBCaaS) will leverage a partnership with Ribbon Communications, developer of cloud-based virtualized communications offerings.
Verizon SBCaaS
Session border controllers (SBCs) provide security and other functions for real-time IP communications such as voice over IP and unified communications. Traditionally SBCs used dedicated hardware installed at the customer premises, requiring the customer to make a capital investment and to manage and maintain the equipment.
The new Verizon offering, dubbed Verizon SBCaaS with Ribbon, is designed to eliminate the need for dedicated customer premises equipment, thereby simplifying operation and converting capex to more predictable operational expenditures.
Verizon SBCaaS with Ribbon will be delivered from Verizon data centers, according to today's press release. The offering is an example of network function virtualization (NFV) – an important technology trend among service providers wanting to move away from costly single-purpose equipment by shifting to a software-based approach that virtualizes device functionality.
A promotional document about Verizon SBCaaS with Ribbon posted on Verizon's website notes that the offering supports:
Network and service protection from SIP-based attacks
Policing of traffic to prevent overloads and to direct traffic over the appropriate path
Interoperability and protocol translation so that networks and devices from different vendors can communicate with each other
Ability to combine SBC services with other core enterprise services such as routing, firewall and software-defined wide area networks (SD-WAN) – a capability known as service chaining
Related Verizon Partnerships
Verizon announced a range of virtualized services back in 2016 – including , security, routing, SD-WAN and others. The carrier drew upon the expertise of a range of partners in offering those services – including Cisco, Fortinet, Juniper, Palo Alto, Viptela and others. According to today's press release, Ribbon is the first vendor to offer its virtual SBC as part of Verizon's Virtual Network Services.
In 2017, Verizon announced Verizon Virtual Network Services – One, which gives customers the ability to pay for multiple virtualized network services as a single line item.