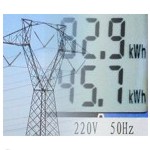 A strong impetus to use electric power more efficiently and the advent of smart grid technology is prompting a fundamental retooling of the nation's utilities, and bringing together members of the telecom and utility industries. Yesterday, Verizon and the Utilities Telecom Council announced they will conduct a "first-of-its-kind" study of the communications and information technology requirements of U.S. utilities, one that will "identify the unique requirements of the utility industry to ensure safe, reliable and cost-effective energy grids for the 21st century," according to a news release.
"With all the communications challenges facing utilities today with smart-grid and emergency-response requirements, utilities will need partners," said William R. Moroney, UTC president and chief executive officer. "To be successful, utilities and their technology partners will need to have a common understanding of the technological, operational and financial factors that are the foundations for all the communications needs of utilities."
The two industries share a common goal, added Mike Lanman, president of enterprise and government markets for Verizon Wireless: evolving ways to consume and distribute energy in the most efficient manner. "Verizon will play a critical role delivering the advanced solutions that meet the specific needs of our utility customers. This survey will be a catalyst in creating a deeper dialogue between our two industries so that we can identify and address current industry concerns and opportunities," he said.
To be completed and released to UTC members by September, the study will include focus group discussions with top telecom thought leaders at UTC member companies to be followed by in-depth questionnaires and background research into the business and technical issues related to utility telecommunications.