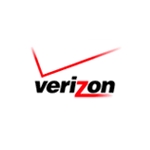 A Verizon conference call with investors this morning illustrated what are likely to be the key network priorities for the wireless network operator moving forward. Combining spectrum bands using LTE-Advanced carrier aggregation, along with network densification using small cells and distributed antenna strategies, were important goals that shaped Verizon's strategy in the recent AWS auction, said Verizon executives Fran Shammo and Tony Melone on the call.
The company's wireless network plans also include using unlicensed spectrum in the 5 GHz and 3.5 GHz bands for supplemental downlinks, the executives said.
Auction Results
"Spectrum strategy is more than simply acquiring spectrum," said Melone, Verizon executive vice president of network, on today's call.
He noted, for example, that Verizon already has built out LTE service nationwide in the lower-frequency 700 MHz band and is looking to higher-frequency bands, including the AWS band, for additional capacity.
"We wanted a minimum of 40 MHz [of AWS spectrum] in most markets," said Melone. Other auction objectives were to increase holdings in certain markets where the company's previous holdings were below its nationwide average. And the company wanted to opportunistically acquire AWS-3 licenses to build contiguity with existing AWS-1 holdings.
"With few exceptions we have met our objectives," Melone said. He noted, for example, that the company now has 40 MHz of AWS spectrum or more in 92 of the top 100 markets.
As a result of the recent AWS-3 auction, in which Verizon spent approximately $10.5 billion, the company now has a nationwide average of 116 MHz in total spectrum, the company said.
Small Cells and LTE-A
Moving forward, Melone said DAS and small cells "will be an increasingly cost effective way to increase capacity," He pointed to the example of Boston, where the company plans to install a 400-node DAS to "densify" its network.
LTE-A, Melone said, will provide "instantaneous speed." Verizon is particularly interested in LTE-A's carrier aggregation capability, which will allow the company, for example, to combine 10 MHz of AWS spectrum and 10 MHz of PCS spectrum to function as a single 20 MHz connection.
Currently LTE-A carrier aggregation can only support 20 x 20 MHz connections but future generations of the technology will support 40 x 40 MHz and eventually 60 x 60 MHz, Melone said.
LTE in Unlicensed Bands
As for using LTE in unlicensed bands, Melone said that option "will come into play when [it] can augment the customer experience."
Used for supplemental downlinks, the technology will be similar to Wi-Fi in terms of power requirements, Melone said. He also noted that controlling interference levels will be key.
Melone also noted that Verizon plans to re-farm some of its 850 MHz spectrum currently supporting earlier-generation technology so that the spectrum will instead support LTE. Initial plans involve 5 x 5 MHz blocks of spectrum, he said.