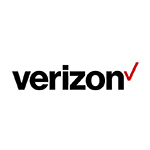 Mobile devices and broadband networks have made it easier than ever for international mobile broadband usage. And as data about the Verizon TravelPass international pricing plan reveals, travelers will use mobile broadband quite heavily if they can get affordable connectivity.
One in three Americans plan to travel abroad in the next year, according to Verizon, and 80% of them expect they'll use their mobile phones to check with those they love at some point during their travels.
High roaming charges sometimes make using mobile phones to call home from abroad an expensive proposition, but some carriers have launched initiatives to make calling home from abroad less expensive.
Verizon is one of them. The telecom carrier on May 3 announced that Verizon TravelPass is now available in more than 100 countries. Launched last November, TravelPass enables subscribers to use their existing U.S. voice, messaging and data plans while traveling abroad for $2 per day per line or more. (story continues below)
Soaring International Mobile Broadband Usage
Verizon customers outside the U.S. consumed an average 18 MB of data per day in March 2015. That jumped 272% to 67 MB a year later for TravelPass users, Verizon highlights in its news release. These and other results are part and parcel of a survey KRC Research conducted on Verizon's behalf this past April.
"When traveling abroad, Americans are all about staying connected to those back home, looking up directions and posting photos onto social media through the use of mobile data," Rob Miller, VP of consumer pricing for Verizon, was quoted as saying. "TravelPass has been in the marketplace for less than six months and already we have seen a sharp spike in usage, as it allows people to use their device outside of the U.S. as they would back home."
Mexico topped the list of countries from which Verizon TravelPass users called home. TravelPass subscribers' average international mobile broadband usage in Mexico in March 2016 was 880% higher than that for Verizon customers who were in Mexico in March 2015: 49 MB as compared to 5 MB. Correspondingly, TravelPass users' average daily mobile data usage from second-ranked Canada came in 900% above that for Verizon wireless customers who were in Canada at the same time a year earlier: 80 MB as compared to 8 MB.
Verizon advises customers to enable International Services on their accounts prior to traveling abroad so as to ensure their plans are configured correctly. There is no charge to enable the service and customers pay only for days when they use the service, Verizon said. TravelPass registration is available at MyVerizon.com and via the MyVerizon mobile app. Once enabled, subscribers receive a welcoming text message from Verizon upon their arrival in a foreign country and a reminder of the daily fee, which amounts to $2 per 24-hour period in Canada and Mexico and $10 per 24 hours in more than 100 other countries.