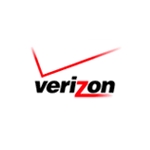 Verizon is famous for conducting field trials of new technologies years before the company might actually deploy those technologies—so when Telecompetitor reported last year that Verizon was trialing a fixed LTE offering in Erie, N.Y. in connection with DirecTV,  we figured it might be another example of Verizon getting its feet wet early. Verizon's then-CEO Ivan Seidenberg reinforced that view, reportedly telling attendees at a financial conference that "in time, 4G will be a modest substitute for cable Internet service."
As first reported by DSLReports.com, it turns out that Verizon is quite serious about fixed LTE and plans to launch it nationwide before the year is over. So said the company's chief financial officer Fran Shammo on the company's earnings call last week.
"You're going to see that come in the fourth quarter with the – – what we now call the Cantenna, which is not a commercial name obviously, but it's the antenna that we actually trialed with DirecTV, which was extremely successful," said Shammo, adding "you're going to see us go nationally with that type of an offer."
Shammo's comments came in response to a question from a financial analyst, who asked about whether the company would offer a "non-FiOS bundle of presumably LTE broadband LTE voice" and "taking that more nationally."
Although neither person mentioned the word "fixed," the use of the Cantenna implies that. As Telecompetitor reported back in December, the Erie trial involved a roof-mounted LTE antenna. In the Erie trial, DirecTV installed in-home wiring to support Verizon's fixed broadband service throughout the home—although an in-home wireless router also was included.
Shammo didn't say whether DirecTV would be involved in the nationwide offering—and Verizon reportedly is not commenting beyond what was said on the call. But if the offering is intended to reach areas where Verizon is not the incumbent local carrier, it would appear that Verizon needs a partner that has feet on the ground in those areas—and DirecTV would be a logical choice. Potentially DirecTV also could provide the video piece of a triple play offering. In the Erie trial, DirecTV installed its own antenna to provide video service.
If the fixed LTE offering delivers the same 5 to 12 Mbps speeds as Verizon's mobile LTE offering, the fixed service could be well positioned to bring broadband to unserved rural areas—and potentially even to qualify for Universal Service support under the broadband-focused Connect America program scheduled for FCC vote on Thursday.
I suspect Verizon will price the service higher than a typical DSL-based offering, however. The company undoubtedly does not want to erode its own DSL base or to compete head-to-head with AT&T's DSL or U-verse services on AT&T's turf.
In retrospect, it's also not surprising that Verizon is making this announcement now, considering that broadband providers are in the midst of upgrading their offerings to support higher data rates. By launching the fixed LTE offering sooner rather than later, Verizon may be looking to pre-empt the broadband satellite providers before they have a chance to become entrenched.