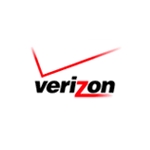 A Verizon spokesman confirmed today that the company is telling customers that beginning May 6 it will no longer offer stand-alone DSL service without a voice line. Instead DSL will be sold only as part of a bundle that also includes landline voice. Existing customers of the stand-alone DSL offering (sometimes called "naked" DSL) will be able to keep their service without adding voice, but if they make virtually any change to their account—including moving or changing the speed of their connection—they will have to add voice.
Verizon's move came to light in a DSL Reports post yesterday.
DSL Reports got hold of an email being sent to current stand-alone DSL users outlining the changes and also noting that existing stand-alone users can make changes to the speed of their service or change their bundle to add DIRECTV or Verizon Wireless service prior to May 6 without being required to add voice service.
Verizon provided Telecompetitor with the full text of the email, which is available at this link.
In a statement, Verizon said it was making the move so that it can control its cost structure more effectively, "enabling us to continue providing competitively priced services to existing and new customers."
The company noted that: "The vast majority of our DSL customers enjoy it as part of a bundle with reliable home voice and TV service. By bundling, customers receive a better overall experience and value by having multiple services as part of a package."
The reference to "reliable home voice service" is likely a jab at over-the-top VOIP providers such as Vonage. Undoubtedly some stand-alone DSL customers are using the service to support such OTT voice offerings as a lower-cost alternative to Verizon landline voice service.
The DSL Reports author accused Verizon of taking a "surprising and bizarre step backwards"—a reference to the fact that large telcos initially refused to offer stand-alone DSL, which runs over the same copper wiring that traditionally carried only voice service.  The author also takes the position that "Verizon's latest effort is only the latest indication by Verizon that they're focused on wireless and really not particularly interested in legacy users, having sold off many DSL markets—and now eager to bleed the rest of them."
On the surface it would seem to me that Verizon's move will simply motivate existing stand-alone DSL customers to switch to a different broadband service—if not initially then whenever they need to make a change. But perhaps Verizon is betting that a substantial number of these customers will be in markets where FiOS is available and will switch to a FiOS data offering instead.
The Verizon spokesman confirmed that the company offers stand-alone DSL in multiple markets in 12 states, plus the company's D.C. wireline service area.  I'm sure not all of those markets have FiOS available. But I'm sure a substantial number of them do.
Viewed in that light, the company is simply hastening a trend away from DSL and toward cable modem and fiber-based broadband that is occurring anyway.