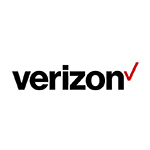 Verizon has entered into an agreement to acquire the portion of the Iowa RSA 2 Limited Partnership which it does not own. The partnership covers a population of about 51,000 people in six Iowa counties.
RSA 2 is currently owned by Verizon, Interstate Enterprises, Ltd., Grand River Communications, Inc. and Cellular 35, Inc. The Iowa RSA 2 market consists of Clarke, Decatur, Lucas, Ringgold, Union and Wayne counties and currently operates under the Chat Mobility brand. A Verizon press release says that Verizon will continue that brand for several months after the transaction closes as it integrates networks and that customers will be told of the services available from Verizon.
Chat Mobility-RSA 2 and Verizon use the same infrastructure, so it is expected that "a vast majority" of RSA 2 subscribers will be able to use their current devices. Two partnerships operate under the name Chat Mobility in Iowa. The other partnership, RSA 1, is not affected by the transaction.
The deal, which is subject to FCC approval and other conditions, is expected to close in the autumn. The terms of the transaction were not disclosed.
Serving primarily rural markets with a heavy agricultural industry base, Chat Mobility recently entered into a partnership with Trilogy to bring cloud and edge computing services to its markets. The rural cloud initiative has a goal of supporting precision agriculture.
Verizon began offering 5G in and around Des Moines in December 2019. It initially offered the services in Downtown, East Village, and West Des Moines around landmarks such as: Iowa State Capitol, Hyvee Hall, Wells Fargo Arena, Pappajohn Sculpture Park, Principal Park, Jordan Creek Town Center and MercyOne West Des Moines.