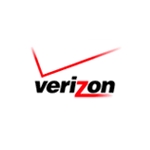 Verizon isn't exactly shy about tooting its own horn relative to their decision to go FTTH with their highly publicized FiOS platform. Many analysts agree that it was the right decision, especially in the face of growing DOCSIS 3.0 competition. Some financial analysts disagree with this assessment though, arguing the return on investment will not justify FiOS' capital expense. Time and consumers will be the ultimate judge of this argument. In the mean time, Verizon plows ahead.
Their latest affirmation for FiOS involves a recent test of theoretical transmission speeds of 10 gigabits per second (Gb/s) downstream to the home and 2.5 Gb/s upstream over a XG-PON fiber-optic distribution system.  In the Taunton, Mass. field trial, conducted in May, "the optical network terminal (ONT) received the 10/2.5 Gbps feed and used two data communication ports to simultaneously provide transmission speeds of close to 1 Gbps to each of two PCs inside the home. Combined, the two ports delivered approximately 1.85 Gbps in aggregate bandwidth in each direction."
"We continue to explore technologies that will allow Verizon to further evolve our FiOS network toward the functionality and speed the market will require," said Mark Wegleitner, senior vice president of technology for Verizon.  "As an example, it would take a customer less than three minutes to download a 20 gigabyte, Blu-ray movie over a 1 Gbps link, as opposed to close to four and a half hours over a 10 Mbps Internet connection.  A business customer using this service could backup data on an online server every night in just a few minutes, as opposed to hours."
Verizon says they intend to continue to test the technology and will submit a formal RFI for XG-PON technology to various vendors by year end. Look out Comcast.