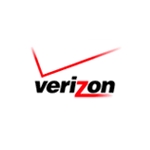 Verizon and other large national telephone companies have been taking a real beating of late on their DSL offers, at least compared to what cable is doing with cable modems. Broadband adoption is slowing in general, but DSL for large carriers is experiencing negative growth.
Verizon's latest answer to this gloomy DSL picture – target the few remaining dial-up customers with a value double play bundle of voice and DSL for $35/month. The new offer is only extended to existing Verizon customers at this price – new Verizon customers pay $45/month. Customers can add also add a DirecTV Choice video option, taking the bundle to $65/month ($75/month for new customers), which represents a low barrier for a triple play bundle.
Remaining dial-up customers may be large national carrier's last hope for DSL growth. Anyone who still has dial-up probably has resisted broadband because of its cost. If they can get it for slightly more than what they are currently paying for phone service, perhaps Verizon can encourage them to take the broadband leap.
It's illustrative of where DSL stands for tier 1 providers – a value play, especially in this tight economy.